Courtney Love Turns Painter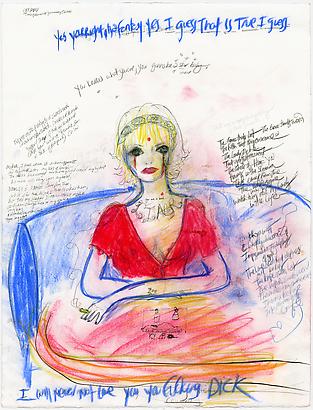 While her husband's penchant for art was well know, I'm willing to bet that few people knew that the Widow Cobain fancies herself to be a painter.
Starting May 3, an exhibition of her work opens at the Fred Torres Collaborations gallery in New York. For more on what she's been up to for this show (including a video interview), click here.