Deconstructing The Clash's "London Calling"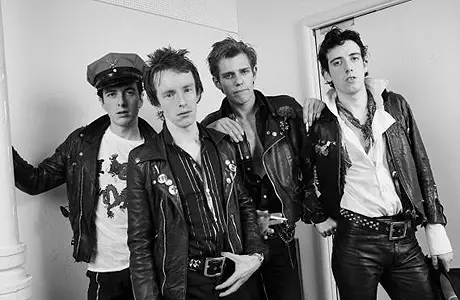 This story appears in (of all places!) The Wall Street Journal.
When the Clash's song "London Calling" was recorded in late 1979, punk rock had already peaked. To jolt the genre, the Clash combined punk with reggae, rockabilly and soul, resulting in one of the era's most stirring and influential political rock anthems.
With its martial beat, rock-steady-funk bass line and lashing lyrics, the song warned about a world changing for the worse. Co-written by Mick Jones and the late Joe Strummer, the song "London Calling" never was a Billboard hit in the U.S.—though the album on which it appeared (and shares a title) did hit the charts in 1980 and has sold more than five million copies world-wide.
Recently, the band's surviving original members Mick Jones, 58, Paul Simonon, 57, and Topper Headon, 58, talked about the song's birth and development and the story behind the iconic photo on the album's cover of Mr. Simonon smashing a bass guitar. The Clash's 12-disc box of remastered recordings, "Sound System," will be released from Sony Sept. 10.