Devices are turning teens into anti-social screen drones
This isn't a "hey-you-kids-get-off-my-lawn" post, but it's close.
From my totally unscientific anecdotal empirical research (can I even say that?), fewer and fewer people prefer to communicate face-to-face. Hell, people won't even call on the phone anymore. It's all about texting.
[Side note about something that grinds my gears: If I'm meeting you for something and you're wondering where I am, DON'T TEXT ME. You KNOW that I'm driving to meet you! CALL ME ON THE FREAKIN' PHONE so I can answer you via Bluetooth. When I finally show up, DO NOT say "Where were you? I texted you." You flippin' moron. Rant over.]
Take a look at this chart detailing how today's teens prefer to communicate. Does no one value face time (NOT FaceTime) anymore?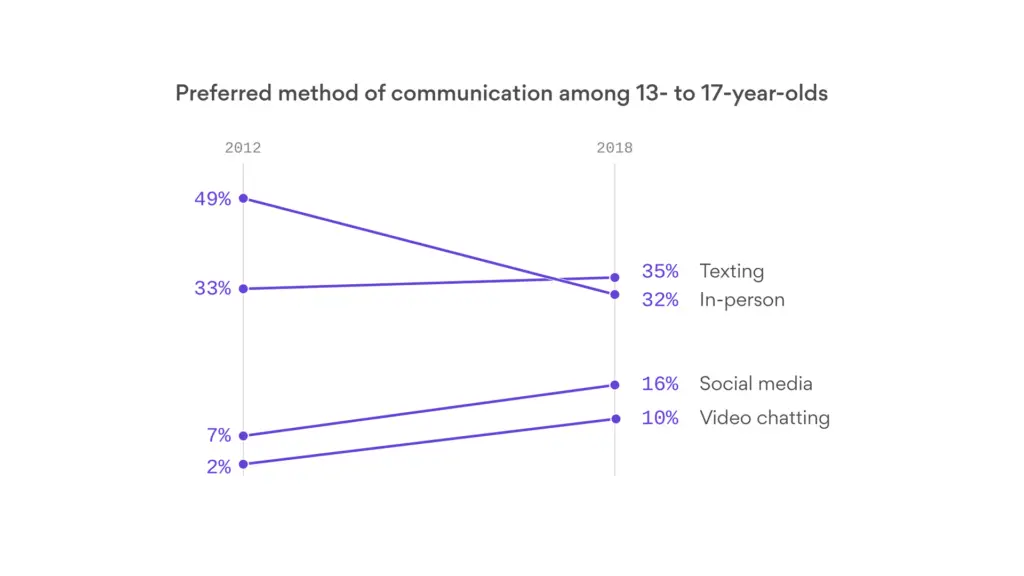 [Another sidebar: Back in the day, request lines at radio stations were jammed with teens trying to make requests or win contests. Today, banks of phone lines go empty because no one calls anymore. It's not that they're not listening (ratings data says they are but because they won't use a phone to make a call. Texts? We now get plenty of those.]
I find this kinda frightening. Read the analysis at Axios.