"Don't Take Him Back, Cardi!"
Readers of Alan's site know that it's more of a blog than hardcore music news. We not much for gossip either, which is why you haven't seen much about the whole Cardi B situation with now ex-husband Offset of Migos.
I'm not sure exactly where I saw it, but I know there have been tweets quoting the "Girls Like You" featured singer saying how this is not a publicity stunt. While the cynical critic in me was tempted to bust out the ol' "Sure Jan" meme, I thought I'd go high and give young Ms. Almanzar the benefit of the doubt. After seeing video of her at Rolling Loud on December 15th however, my snarky sense is definitely tingling.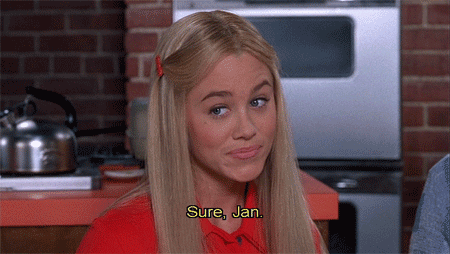 Cardi B headlined the second night of the 2-day hip hop-heavy festival, a feat in itself as a female performer in a testosterone-dominated industry. At some point in her set, Kulture Kiari Cephus' father had cakes wheeled out on stage that spelled "Take Me Back Cardi" for everyone in attendance to see, along with a bouquet of flowers that sort of matched Offset's admittedly dapper suit. To the crowd's impassioned pleas of "Don't Take Him Back", she rebuffed his public apology and kicked him out so the scorned rapper could get back to work.
https://twitter.com/coquihanii/status/1074203939984162816
I mean, you can judge for yourself if this was planned or not. I'm no concert promoter or booker, but I'm pretty sure no self-respecting event would let something so elaborate happen without the affected parties being in on it. I especially like how none of the dancers or DJ even remotely questioned what was going on, perfectly holding their positions until the appropriate signal.
Sorry Cardi B, I'm not buying it. Merry Christmas to you and Offset though, hope you all find peace this holiday season.