EntertainmentTO is here! Big event TONIGHT. (And it's sold out!)
Update: My EntertainmentTO event (tomorrow evening) is sold out!

We did add a few additional spots (due to public demand), but they were gone within minutes! I apologize if you were not able to get a ticket, and I hope to see you on the 27th of August at my second EntertainmentTO event. Stay tuned for the details.

And if you have a ticket, I'll see you tomorrow!



I have a really exciting announcement to make. My Music Technology group has joined forces with Canada's largest and most innovative technology community, TechTO.

We are now Canada's leading entertainment technology community: EntertainmentTO.

My mission with EntertainmentTO is to inspire and empower those interested in shaping the future of entertainment, including music, video, esports, and gaming. Join me at our EntertainmentTO launch event and learn how we can bridge the gap between technology, innovation, and entertainment.
Here are some of the topics you can expect to be discussed at our events:

Music, Audio
Performance, Publishing
AR/VR/XR
Video, Film, Movies
Sports/Training
Gaming, eSports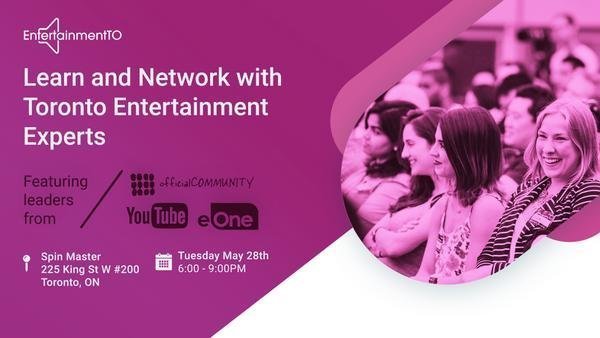 About TechToronto:
"TechToronto is a mission driven organization, working to grow and diversify Canada's technology ecosystems. Through best-in-class events, insightful research and meaningful advocacy, TechToronto is helping to support the growth and development of the Canadian tech community. TechToronto is a non-partisan advocate on behalf of the tech community, a tireless champion of local entrepreneurs and their companies."