Facebook's Most Popular Love Songs and Break-Up Songs, Just in Time for Valentine's Day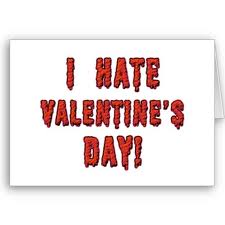 I hate Valentine's Day.  It's a conspiracy created by greeting card companies, florists, lingerie stores, sex shops and restaurants to make dudes feel bad about not being loving enough the other 364 days a year.  
Still, there's no escaping it.  Besides what else are people going to talk about in the middle of a dreary February. So here we go.
Prefix magazine has thoughtfully collected together a playlist of love songs and break-up songs from Facebook. Let's start with those lovely, naive "new relationship" songs.
"Don't Wanna Go Home" by Jason Derulo
"Love On Top" by Beyoncé
"How to Love" by Lil Wayne
"Just The Way You Are" by Bruno Mars
"Good Feeling" by Flo Rida
"It Girl" by Jason Derulo
"Stereo Hearts" by Gym Class Heroes featuring Adam Levine
"Criminal" by Britney Spears
"No Sleep" by Wiz Khalifa
"Free Fallin'" by John Mayer
Now, some break-up songs.
"The Cave" by Mumford and Sons
"Crew Love" by Drake
"All of the Lights" by Kanye West
"Rolling in the Deep" by Adele
"Take Care" by Drake
"It Will Rain" by Bruno Mars
"We Found Love" by Rihanna & Calvin Harris
"Call It What You Want" by Foster the People
"Love You Like a Love Song" by Selena Gomez and the Scene
"Without You" by David Guetta featuring Usher