Here is an interesting theory about what Tool may have planned for the new album.
[This theory has been posited by contributor Brent Chittenden. Fascinating. And plausible. -AC]
Yesterday, we finally got some details on the actual physical release of Tool's Fear Inoculum album and there are some very interesting possibilities.
The deluxe version of the album will feature "…a 4" HD rechargeable screen with exclusive video footage, charging cable, 2-watt speaker, a 36-page booklet and a digital download card."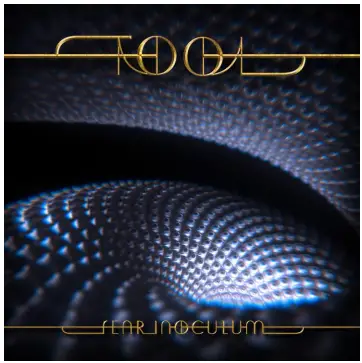 That's a pretty intricate set of packaging. In fact, one could call this extreme overkill. But could there be more to it? Maybe Tool has plans for packing all this technology into what really just needs to be a CD case.
Artists that put out similar collector packages may want to consider that the video game industry has been doing for a while: Downloadable Content.
I don't mean the album, obviously. Everyone can do that, but if you are a band of a certain stature (like Tool or maybe a Nine Inch Nails) who would put out a package like this, you could potentially use this to give fans a reward for being a hardcore fan.
Video games have often used downloadable content (also known as DLC) as a way to extend the life of a game without having to make an outright sequel. It's also often used as a way to give more incentive to buy the deluxe version of the game.
"Hey, you could by the regular version of the game but if you buy the deluxe version, you'll get the DLC free."
What if we applied this idea to albums?
Take this new deluxe version of Fear Inoculum. With the USB connection (i.e. the included cable) and the screen, it obviously has some sort of memory to it. What if a band used this to give you additional material? You plug in the unit and it uploads new material.
We've seen similar ideas with bonus discs but something like this could be a little different. Instead of your standard demos and live track, the band could send you whole new songs, months after the album is released, just by plugging it into your computer and uploading the new…whatever. You'd then watch/listen to it on the CD case itself.
And, that material could also be available for sale at some point, maybe as a download, maybe as another disc later on.
In a time where record companies and artists are looking for more ways to generate as much money from albums, this might be a good way to reward collectors and hardcore fans.
Or maybe I'm wrong. Has anyone done this before? Let us know in the comments below.