If You're into Brilliant Rock Photography…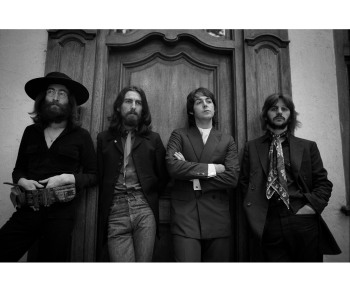 You've seen this photo. Now come see the guy who took it.…and you're in the Toronto area, you should come out and see Ethan Russell at the Richmond Hill Centre for the Performing Arts net Friday (March 1 and his more than 350 famous and never-seen-before images. He'lll also share some fascinating stories with the audience about some legendary musicians.
Ethan Russell had literally the best seat in the house for many of rock & roll's most iconic moments between 1966-1982. He's the only photographer to have shot album covers for The Beatles, The Rolling Stones and The Who. He also captured famous moments of John and Yoko, The Doors, Janis Joplin, The Eagles and so much more. On Friday March 1st he's coming to the Richmond Hill Centre for the Performing Arts to share over
"(His) was no ordinary eye, and I found out no ordinary mind behind it….
A quiet thoughtful man with a blinding vision. Enjoy his work. I do
-Keith Richards, The Rolling Stones
"Ethan is the civilised eye of an uncivilised art-form: rock 'n' roll"
-Pete Townshend, The Who
Tickets can be purchased by calling the Box Office at 905-787-8811 or online at www.rhcentre.ca