Interesting Question: How Will Popularity Evolve Now That More People Are Streaming Music?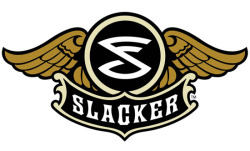 For many, the great hope of the original Napster and its descendents was that freed of the shackles imposed by radio, video channels and record labels, people would be free to discover good music. Now that the masses could choose music beyond what they were fed, they'd discover that there was more to life than the mindless pop of Top 40 radio or the watered down rock of Creed.
Guess what? Didn't happen. People continued to like mainstream pop and rock in roughly the same proportions as they did before the chains on their listening options were taken away.
More than a decade after Napster, the biggest selling and most traded songs on P2P networks are still mainstream pop and rock. Only the names have changed.
"Well, then," goes the argument, "just wait until streaming services really take off! Then people will realize that there's more to life than Justin Bieber!"
Er, not so fast. Weekly data detailing what songs are streamed the most shows no change. In fact, the situation for proponents of "good" music is even worse.
Data from Nielsen Soundscan out this morning shows that nineteen different songs were streamed more than a million times over the past week. Those include songs are from Justin Bieber (5.1 million streams), Carly Rae Jepson (3.5 million), Maroon 5 and Nicki Minaj (who has songs at the #4 and #5 positions).
In the UK, seventeen songs on the download Top 40 chart rate even higher on the streaming chart, meaning that pop songs are even more popular as streams.
Here's the bottom line: You, me and all our friends are committed to music we believe has true substance. And yes, there are millions of us. But there are billions of people who would rather sing along to Justin Bieber or tap their fingers on the steering wheel in time to Nicki Minaj.
It's always been that way. And it's never going to change.