Join Me for a Rock'n'Roll Tour of London!
I've spent years walking the streets of London looking for the places where music history was made. Abbey Road Studios and its famous crosswalk. Denmark Street. Portobello Road. Berwick Street and Soho. Camden. BBC HQ. The clubs, venues, the record stores, the landmarks–the actual places where music and music history was made. It's one thing to read or hear about something, but there's nothing like being there, you know?
That's why I'm so thrilled to have teamed up with Flight Centre to host a five night London rock tour. This will be cool.

We'll stay in London for five nights and experience multiple music-related tours throughout the city. We'll visit landmarks involving punk, new wave, classic rock, glam, Britpop and more. There's limited space–we have room for 24 folks–so space is going to fill up fast.
If you're interested–and I really hope you are–you can email Flight Centre at [email protected] or call toll free at 1 877 824 6618. This is actually a more direct way of finding out more information than going to your local Flight Centre office.
Here's what we're offering:
Flight Centre Groups and Custom Travel is currently offering the following vacation for travel departing June 4, returning June 10, 2016. This package includes:
Roundtrip economy flights from Canada to London with Air Canada
5 nights accommodation at the 5-star, Grange Wellington Hotel  (breakfast included)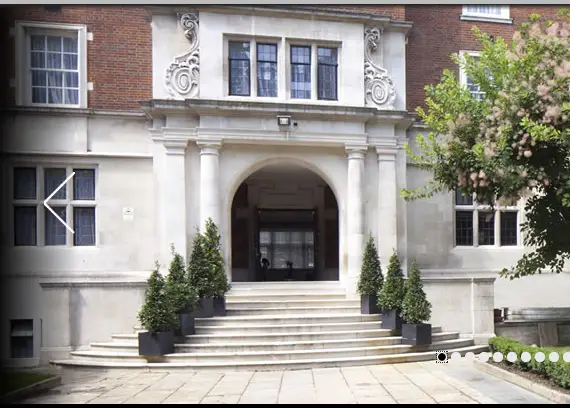 Return airport transfers
Exclusive welcome & closing events
Three rock-oriented guided tours, including transfers
A one-week, two-zone Oyster pass for London transit
Here's what we have on tap.
DAY 1: Depart from Toronto or Vancouver on our overnight flight to London Heathrow.
DAY 2: Transfer to our hotel. The afternoon is yours to enjoy before our 7pm welcome event (Details TBA)
DAY 3: Half-day (9am – 1pm) punk and new wave tour. The afternoon and evening is yours to do as you please.
DAY 4: After a leisurely morning, we'll go on a classic rock and Beatles sight-seeing tour (1pm – 4:30pm)
DAY 5: A full-day (9am – 5:30pm) tour called London Gets the Blues
DAY 6: A day on your own. Go nuts.
DAY 7: Transfer from the hotel to the airport for our flight back home—UNLESS you'd like to extend your trip with me to the Download Festival June 10-12.* This year's lineup features Black Sabbath, Iron Maiden, Deftones, Rammstein, Billy Talent, Korn, Megadeth and dozens more.
Go here to see a detailed itinerary.
Departures from Toronto are $2,985 and from Vancouver, it's $3,355–all taxes and fees included! (*Download Festival extension available at additional cost.) You can book here or at your friendly neighbourhood Flight Centre.
I hope you can make it. If this does well, we'll create music trips to other cities. Who's with me?