We Just Lost Another Music-Related Personality: RIP The Founder of K-Tel
Just off Inkster Boulevard in Winnipeg was the world headquarters of K-Tel, the company founded by Phil Kives. His outfit, started in 1962 (and officially founded in 1968) sold everything from the Patty Stacker to Super Slider Snow Skates to the Veg-O-Matic vegetable hacker.
And let's not forget the Mood Ring.
K-Tel became world famous, copied and parodied by everyone from Dan Ackroyd on SNL…
…to The Simpsons.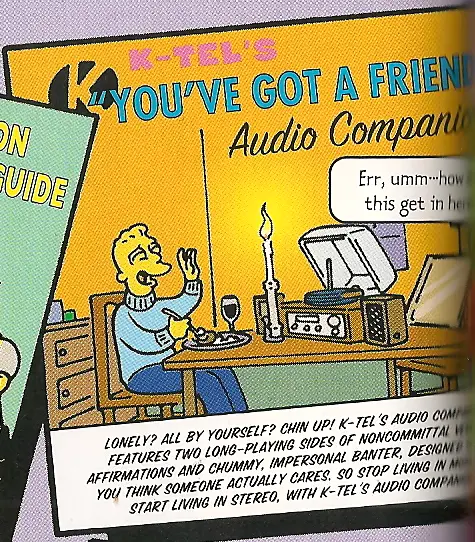 But if you're a music fan, you'll remember the cut-rate music compilations that sold by the millions. Pressed on crappy vinyl that was easy to damage, most songs were horrible edits that allowed as many songs as possible to jammed onto each side of the record. (They also came as cassette and 8-tracks that cost more. My friends and I used to shout "LP, $4.99! Tape or cassette, $5.99!" No reason. We just did.)
The announcer for these ads was Bob Washington, morning man for CKRC-AM, one of Winnipeg's Top 40 stations of the day. He later hosted Bowling for Dollars on local TV. (Is Bob still with us? He'd be 82 by now.)
I'm pretty sure this one is my basement somewhere.
I had this record. Mom bought it for me at Gambles on McPhillips.
I was pissed that my friend Brad had this one but I didn't.
I just checked and I do have this one in my record collection. I swear I have no idea how it got there.
This was the last one I remember buying.
Who could forget Record Selector, which had "a mind of its own" and used "finger-tip control?"
Phil Kives died this week. He was 87.
In his honour, let Believe in Music be your playlist for today.