A Led Zeppelin Bootleg Mystery. Can Anyone Help?
Here's another assignment, dear reader. It comes from Dave who sent me this email.
Hi Alan,
I was wondering if you might be able to supply me with some information. Specifically, about a very curious bootleg I came across this weekend.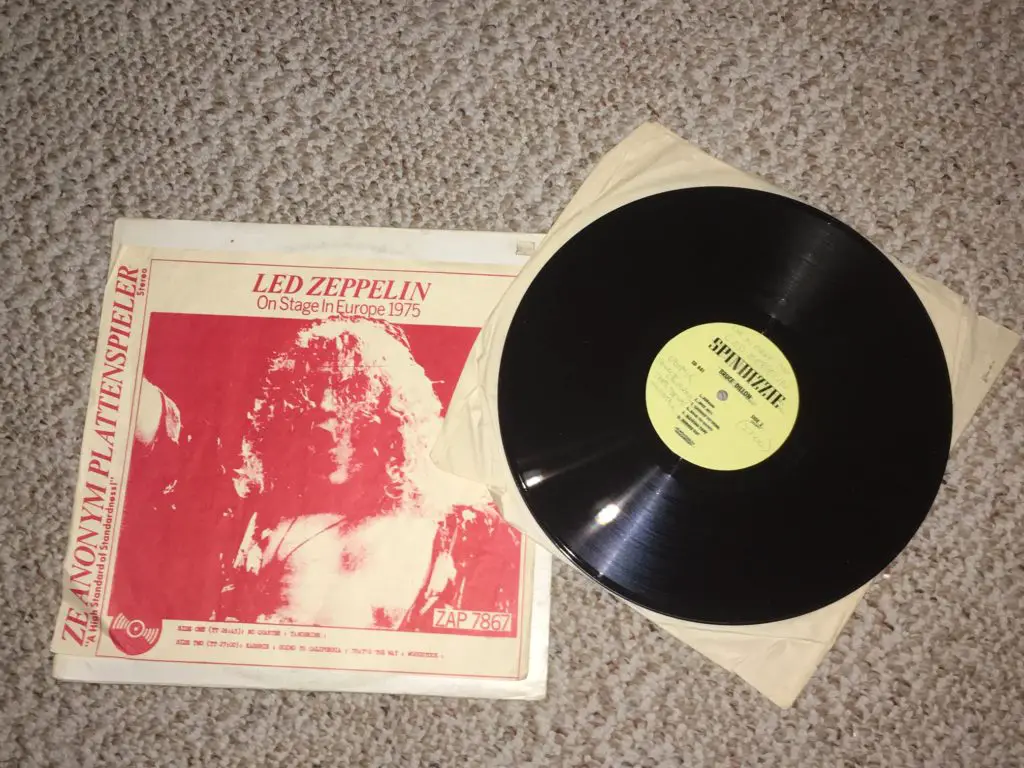 At my local used record store, I found a Led Zeppelin live in Europe '75 bootleg, but it was pressed with a label for "Bruce Dillon – Spindizzie" which somebody scratched out and listed the actual LZ tracks. The matrix number engraved in the runout is definitely for a LZ bootleg, and it has a different matrix number on the label.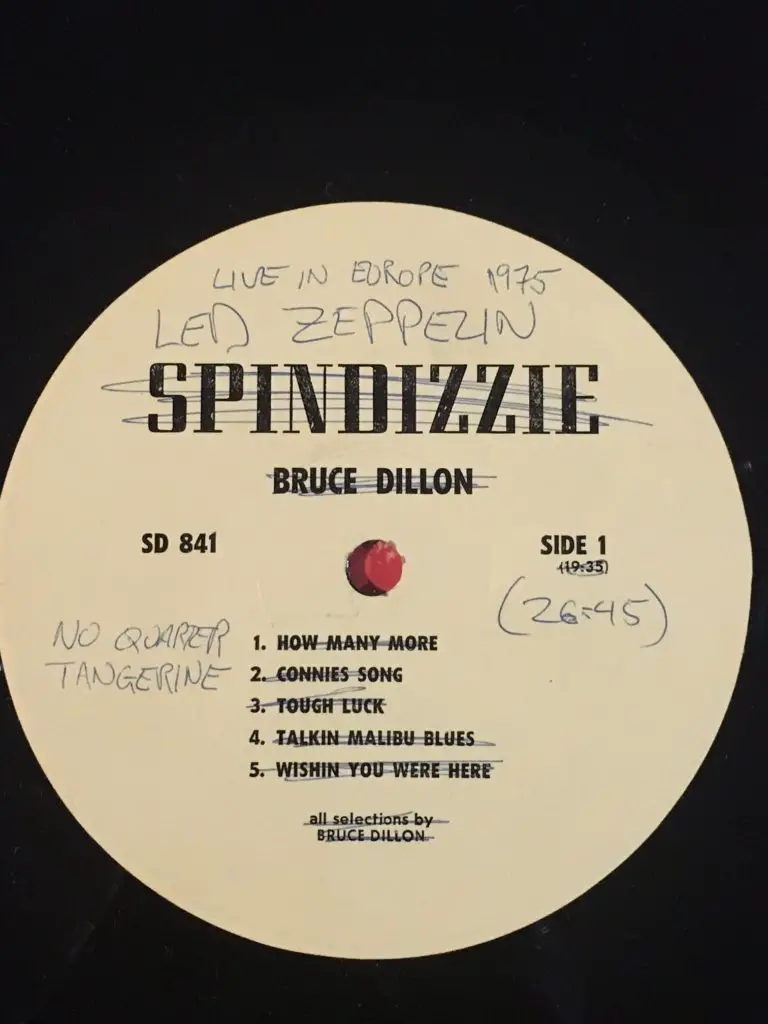 Looking up the label number, it lists all sorts of different boots, including Frank Zappa, David Bowie, Elvis and The Rolling Stones. But this Bruce Dillon person doesn't seem to exist.
Finally, the album had a loose piece of paper with it acting as a cover, with the matching LZ matrix number and track listing. It also has the name of the "record label" it on which it was released :  Ze Anonym Plattenspeiler.
Have you ever heard of the "label" or this Bruce Dillon person or album? All I've been able to find is other bootlegs with this label on the record, and I'd love to learn more about it if possible. I suspect that whoever was pressing these boots, was using this fake label to hide what they were doing. Would love to get your take on this too, when you have the time to look into it.
I've included a couple of photos so you can see more of what I'm talking about.
Thanks for any info you may have, or if you can point me in the right direction to learn more.
Cheers!
Dave
For extra reading, take a look at this article into the fascinated world of bootleg records.