A List of All of Bono's Crank Phone Calls
Back on the Zoo-TV tour and when cell phone technology was still young, Bono liked to make some kind of crank phone call from the stage during every performance. He called taxi companies, political figures, royalty, the Pope, Salmon Rushdie, Madonna and even ordered pizza for the stadium.  It was actually kinda fun.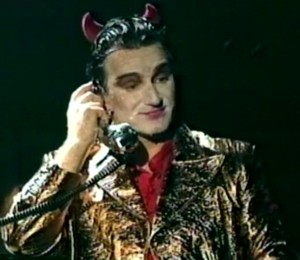 Larry points us to this site which documents every single one of those prank calls, complete with a bunch of transcripts and even MP3s of the actual calls.