Looking for casual sex at a music festival? Here's the info you need.
Now that we're past the May long weekend, our thoughts turn to going to music festivals and what may happen when we go through the gates.
According to a survey by a site called TickPick.com, one-third of all festival goers have had sex while at a music festival.
The survey also says that just over 50% at any given festival is open to a casual hook-up.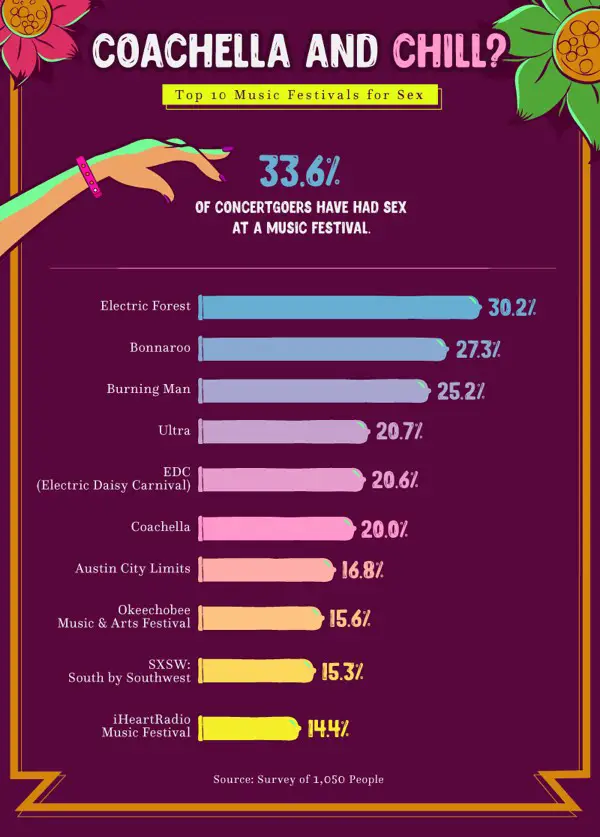 Just so you're aware, the most common form of hook-up was oral sex with 46% of those in the survey saying that's what they got/gave.
And the top locations on site? A tent, naturally. But 9.4% were willing to give up all dignity and do it in a porta-pottie. Ew.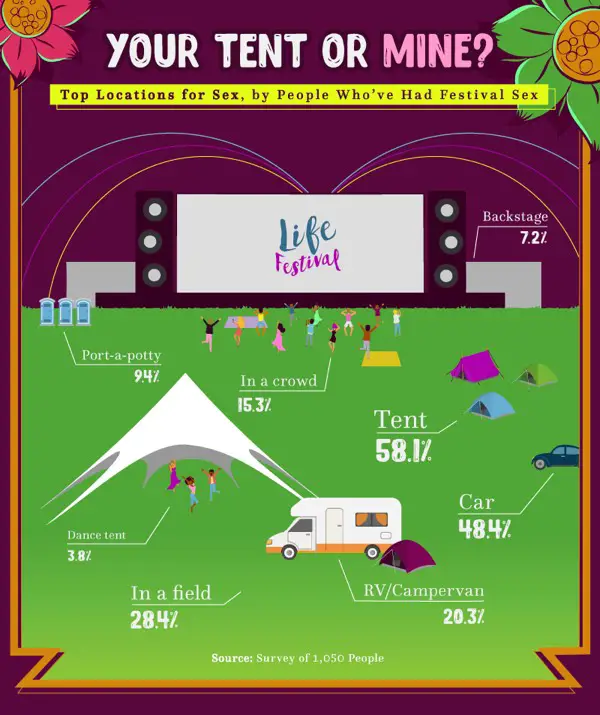 (Via DMN)