Man with Singing Phobia Almost Gets Onstage with U2
[Frequent contributor Gilles LeBlanc has the story of Patrick Stark, a man who almost had a chance to overcome his biggest fear. – AC]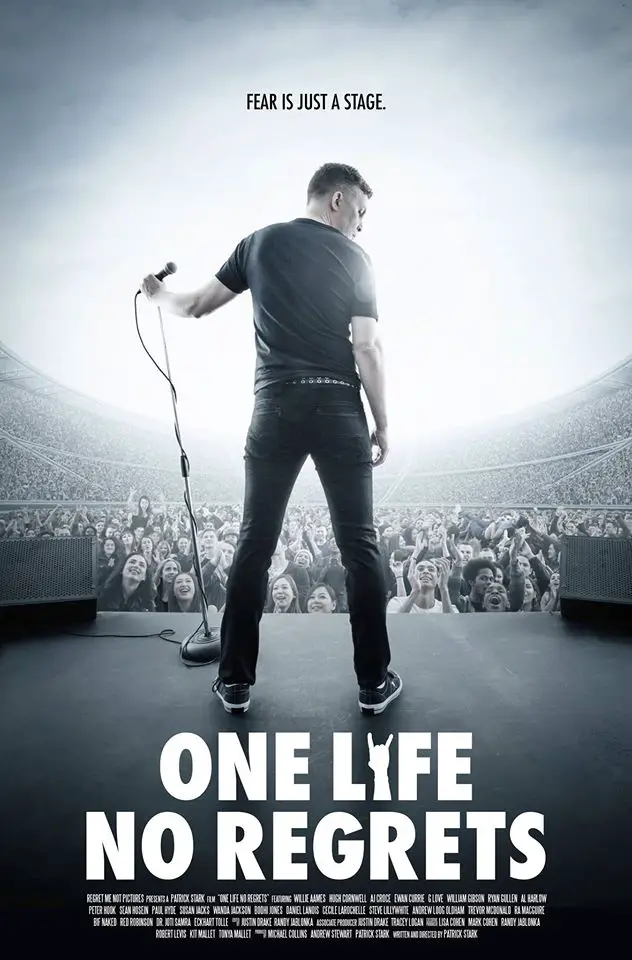 PATRICK STARK FINDS HIS VOICE
By Gilles LeBlanc
A wise person once said, 'If you're going to dream, dream big'. They also must have said that if you have a fear to conquer, go even bigger. This is the message Patrick Stark obviously heard.
"For most of my life to the age of forty, I would consider myself a phobic person," the British Columbian filmmaker explains. "I knew that I was terrified of singing in front of anybody."
Despite his at times crippling anxiety of being heard in public, Mr. Stark decided in 2009 to take about as giant a leap forward when he saw posters promoting U2's 360° Tour. "Do I want to live the rest of my life living in fear of trying things?" Wanting to set a sky-high bar for himself as well as be an example for his kids, Stark concocted the most improbable and frightening of scenarios – Singing on stage with Bono at BC Place stadium. Karaoke simply wouldn't do. It is a journey he has been documenting under the title of One Life No Regrets, which Stark hopes to release after May 12, 2017. That date just happens to be when U2 kicks off The Joshua Tree's 30th anniversary tour in Vancouver.
Because Stark courageously opened the door for any opportunities that arose, the former X-Files production assistant came awfully close to realizing his dream in 2015. Through a friend's tip, he found himself pitching the legendary rock group at a Gastown restaurant, to which Bono casually replied, "Sure. What are you doing Friday night?" Unfortunately for him B.B. King died, putting off his big break so U2 could play "When Love Comes to Town" in tribute to the blues great. While there hasn't been any communication in the time since, Stark is hopeful Bono is a man of his word and won't forget the promise he made.
If it doesn't come to pass, that'll be OK with Stark as just "by going on the journey, you actually start to come a lot closer than you could ever imagine." His biopic isn't like My Date with Drew or "the ultimate selfie-taker at a concert"; interviews from music producers Steve Lillywhite and Daniel Lanois are threaded alongside spiritual teachings courtesy of Eckhart Tolle and The Secret Prayer author Dr. Joe Vitale, who instilled in Stark that "always choosing safe is not living".
Look up One Life No Regrets on Facebook or follow his @mrnoregrets Twitter handle if you're as curious as I am to see how this all turns out. I know I'm pulling for Patrick Stark to get to do his perfect U2 song choice, "Stuck in a Moment You Can't Get Out Of".