McDonalds–yes, the restaurant chain–releases a 7-inch single.
If you follow developments in the world of fast food, you'll know that we're deep into what some are calling the Chicken Sandwich Wars. Everyone is chasing Popeye's in a bid for chicken sandwich dominance.
McDonalds is in the thick of it, of course. You've seen the commercials for the three chicken sandwiches rolling out this year plus the chicken-for-breakfast McMuffin. And there's a new Crispy Chicken Sandwich coming in many territories next week.
And here's where things get weirdly musical.
Starting tomorrow at noon ET, chicken sandwich aficionados can go to CHKNDrop.com for some exclusive chicken sandwich-related merch. McDonalds will offer a "limited-edition capsule" for $5 that will allow purchasers to get their Crispy Chicken Sandwich a day early along with a hoodie (the colour of fried chicken, no less) branded with the words "crispyjuicytender" on the front and a brand new audio track on a 7-inch single.
Notice that I said "audio track." Nothing I've read on the single calls its contents "music." All we know is that the 7-inch was created by music producer Tay Keith. Oh, and back to the hoodie: Notice the waveform on the sleeve? That's taken directly from the single.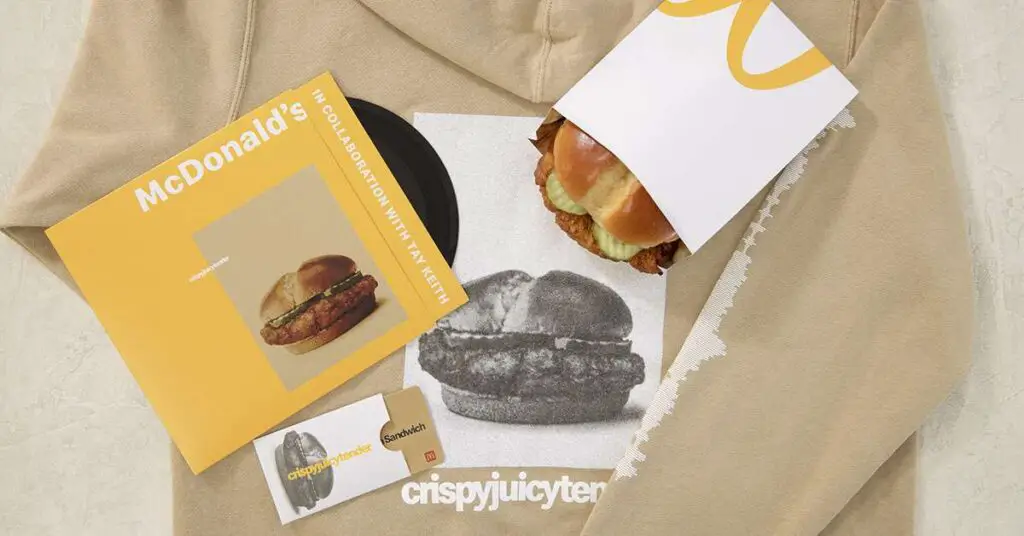 I wonder if it'll be up on Spotify?
(Via Comicbook.com)