David Bowie was one of the most important rock'n'roll fashion mavens of all time. And now those sensibilities are coming to your feet.
Happy Socks has secured a license from Bowie's people to create the "Happy Socks x Bowie Collection," eight pairs inspired mostly by his Ziggy Stardust/Aladdin Sane periods.
A package of eight pairs sells for US$96, which is a lot more than my Kirkland athletic socks from Costco. You can get individual pairs for US$16.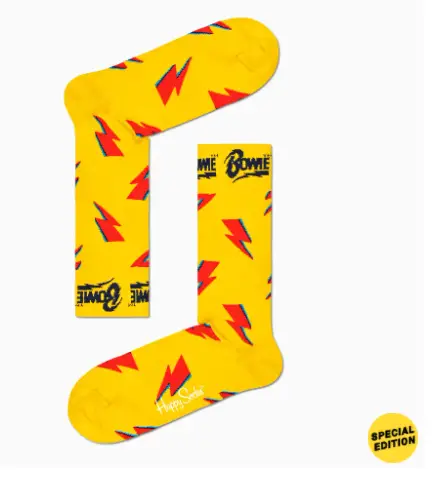 There are also kids socks like these for US$10.