Metallica introduces their new whiskey. But it's in a bottle, not a jar.
Metallica is officially in the booze business.
Back in March, we heard that the band was working with a distillery to come up with…something. Now we know what: a blended whiskey they called Blackened–which, of course, takes its name from the 1988 album, …And Justice for All.
The brew is a blend of ryes, bourbons, and whiskeys sourced from all across North America and–and I'm not making this up–"housed in black brandy barrels and inundated with low hertz sound waves so intense that it actually enhances the molecular interaction and ultimately the finish of the whisky."
Wait–what?
Metallica's master distiller is a dude named Dave Pickerell, who is also a chemical engineer by training. He came up with his "low hertz bombardment" techniques while working as a professor of chemistry at West Point. Some kind of chapel was next door to his lab and whenever someone played the massive church organ, everything would shake.
Pickerell and Metallica consulted a company called Meyer Sound which designed a special subwoofer that generates the required low frequencies. The patent-pending sonic enhancement process has been dubbed "Black Noise."
The sound wave on the front of the bottle is a digital waveform taken from the song. They're all labelled "081" which signifies 1981, the year Metallica was established.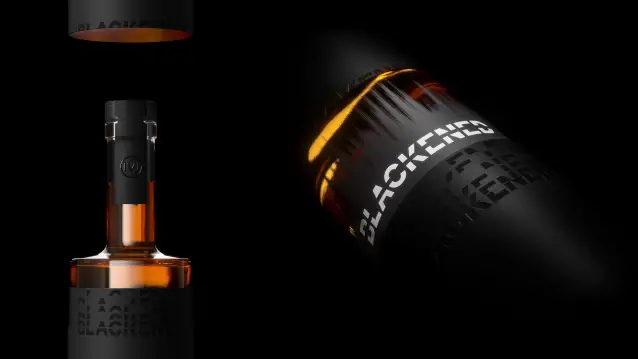 The initial batch is limited to just 5,000 bottles–and they come with a playlist on Spotify and Apple Music so you have something to listen to whilst sipping.