More Concern About Radio's Digital Future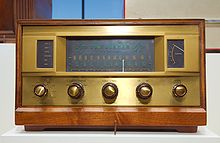 I'm not the only one who honestly and truly believes that the traditional over-the-air radio industry isn't doing enough to prepare itself for the digital realities of the (very near) future.
Consultant Fred Jacobs–someone I've had several conversations with on the subject–feels the same way. Here he talks about the general reactions we often see when a station's stream goes down vs. what happens when the transmitter flames out.
When a station goes off the air, it's like a DEFCON 1 alert inside most stations. The engineers run around, programmers pull their hair out, sale starts calculating the number of missed spots (and corresponding dollars), and there's an intense sense of frustration among every department head until the station comes back on the air.
When the stream goes down, it's like the tree that falls in the empty forest. It may not make a sound. Similarly, how often do odd occurrences go unnoticed on Facebook pages or Twitter accounts because no one's paying attention?
How closely is radio monitoring its streams for quality and content? Who's responsible for keeping a close watch on social media pages? Who's regularly checking the mobile app to be sure its stream and features are working properly?
Read the whole thing here, radio people.