More Music from the Inbox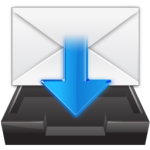 And how was your Monday? A little rough? Yeah, me, too. The dog tracked mud all over the carpets just after my wife finished shampooing in them. This was somewhat my fault.
Let's try and put that all behind us with a few new tunes, shall we?
The Finger: "Die! Die Superhero!"
Album: Single (Debut)
Yeah, their economy is pretty much in the toilet, and their band name isn't going to help kick-start it, but my spirits at least are buoyed by what I hear from Greece's The Finger. Lead singer Lia Siouti pedestrianly calls them "indie rock;" I liken this song to recent (free) stuff from Billy Corgan's Smashing Pumpkins – Gentle but confident vocals, meticulous instrumentation, accentuated by an occasional, punchy guitar riff.
Sounds like: Definitely not "all Greek." Could have easily fooled me by saying they were from Toronto, New York, or even the UK. Can't wait to hear more!
Link/Listen/Watch:
Die! Die Superhero! – debut cd single – free download by the finger band
– Gilles LeBlanc a.k.a. ROCKthusiast
Jack Rollin' Dandies: "Drunk N' Stoned"
Album: More Than a Visit
With 2011 being the 20th anniversary of Nevermind, there's a lot of reminiscing going on about how Nirvana and grunge killed off passing phases like '80s hair metal. Jack Rollin' Dandies won't make anyone long for the days of Skid Row, but it's like they've taken all the hard-edginess from that era, and fused it with a touch of rockin' blues to make it timeless.
Sounds like: Well, as the song title would suggest…nah, that's too easy! Great jukebox fare for a bar like Toronto's Bovine Sex Club, where they'll ironically be playing in late-November.
Link/Listen/Watch: http://www.facebook.com/pages/Jack-Rollin-Dandies/178842545504845
– Gilles LeBlanc a.k.a. ROCKthusiast
Pree: "Lemon Tree"
Album: Folly
I'd say the lemons falling off this tree growing in Washington, D.C. are rather sweet, to the point of quirkiness. Or at least that's how they sound coming from the lovely May Tabol, backed by an old, ragtime-y piano played by Ben Folds at the turn of the 20th century. Her relatively new Pree project will be in Toronto Oct. 12-16 as part of Indie Week Canada 2011, followed by the CMJ Music Marathon.
Sounds like: I'm not someone who's jumped on the indie folk bandwagon with both feet, but I really like the music being produced by NYC record label Paper Garden Records. Folly will be released through PGR on October 18th.
Link/Listen/Watch:
– Gilles LeBlanc a.k.a. ROCKthusiast
The Darcys: "Shaking Down the Old Bones"
Album: The Darcys
I absolutely love how this track from the Toronto-based Darcys builds up steam with minimal, drum machine-like beats before it leaves the proverbial station just after the 3 minute mark. Vocalist Jason Couse never seems to waver either. Even cooler? It's available as a free download at TheDarcys.ca ahead of their anticipated self-titled release on October 25th.
Sounds like: Not to put unneeded pressure on anyone, but Arts & Crafts may have found a band to fill the gaping void that is going to be left with the sad news that label founders Broken Social Scene are taking an infinite hiatus.
Link/Listen/Watch: http://soundcloud.com/arts-crafts/the-darcys-shaking-down-the/s-0YlhJ
The Darcys – Shaking Down The Old Bones by Arts & Crafts