The National Music Centre Announces Their Next Batch of Artists in Residence
The cool thing about the new National Music Centre in Calgary–actually, one of the many cool things–is the centre's artist in residence program. Performers are invited to apply for the positions and five are chosen for special working access with the NRC's formidable facilities.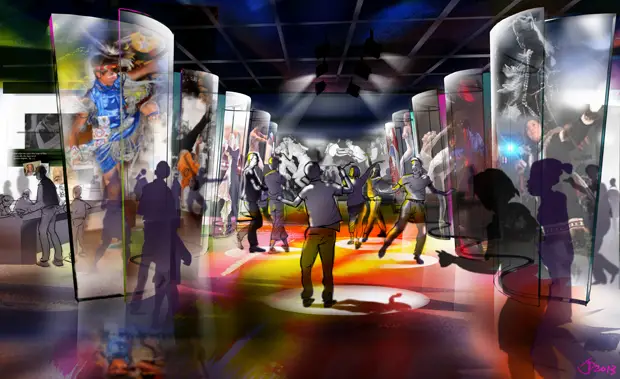 For this fall and winter season, the artists will be:
Ariane Mahrÿke Lemire (Singer-Songwriter, Edmonton)

Jeremy Dutcher (Classical, Toronto)

Joshua Van Tassel and James Bunton (Electronic, Halifax/Toronto)

Quinsin Nachoff (Jazz, Brooklyn/Toronto)

Rococode (Indie/Electro-Pop, Vancouver)
What does this mean for these people? Let's go to the press release.
Each residency may range from a few days up to two weeks, and some will occur simultaneously, offering the potential for collaboration. In addition to accessing NMC's collection in the composition and recording of new music, all of the residencies will be complemented by an artist talk, live performance or workshop at Studio Bell. Stay tuned for upcoming details on special shows and events.
 "As the first wave of artists to access the new facilities at Studio Bell, we're excited to see how they interact with not only the studios and the collection, but also each other," said Adam Fox, director of programs at NMC. "We're offering the tools to nurture musical exploration. Now it's up to them to discover the possibilities. We are confident that these artists will have something very special to share with audiences and the greater music community through their residencies."
The Artist in Residence program has previously inspired and contributed to recordings from acts such as Basia Bulat, Timber Timbre, Gotye, and Shout Out Out Out Out, along with collaborative works between Montreal's Kid Koala and noted Beastie Boys associate Money Mark. In 2015, celebrated producer, engineer, and musician Daniel Lanois also took part in this program.
The program is designed to feed and nurture artistic creativity and technical innovation by providing artists at various levels of professional development with uninterrupted time and space, and the use our unique collection and expertise, to create new and innovative works in a unique and supportive world-class facility. NMC's vision is to become a national catalyst for discovery, innovation, and renewal through music.