Need Some Different Xmas Music? Try This.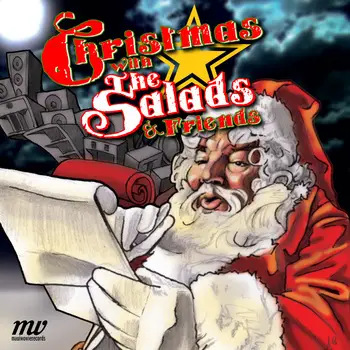 The Salads, the Canadian ska-punk band, decided to call in some favours to creat a digital album full of, um, festive spirit for 2011.
Christmas with The Salads and Friends–catchy title, no?–will be released on December 6, right in the midst of the holiday spending shopping season.
Tracklisting and some teasers after the jump.
The Salads – A Holly Jolly Christmas
The Salads – Santa Claus is Coming to Town
IllScarlett – Christmas Vacation (radio edit)
King Kong Girio – Old Toy Trains
Dustin Jones & The Rising Tide – The 12 Daze of Christmas
Sumo Cyco – Little Drummer Boy
Four Square – Christmas
Dodger – Jingle Bells
Ashes – O Holy Night
Killin' Time Band – Egg Noggin'
Beards of Prey – Rudolph the Red Nosed Reindeer
Lo-Fi – Christmas Hanging (Party Of One)
The Fairmounts – Christmas Tradition
The Johnstones – I Saw Mamma Kissing Santa Claus (Clean)
Staylefish – White Christmas