New Music From The Inbox – Monday Edition! (Feb 04, 2019): Andrew Bird, Ivy Mairi, Märvel, and more!
Artist: Andrew Bird
Song: "Sisyphus"
Album/EP: My Finest Work Yet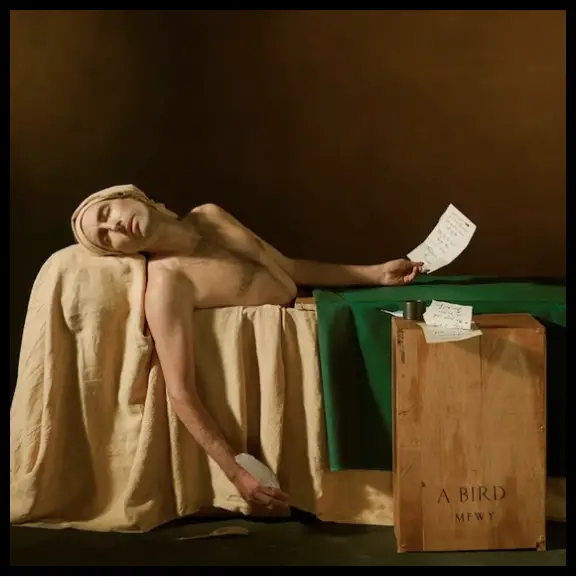 A lilting indie singer-songwriter yarn presented in casual off-kilter form, "Sisyphus" is an entrancing little jam. Constant-stream lyrics, bright piano anchors, and a bittersweet whistled melody make this tune an easy-listening stroll-along type of track.
Watch/Listen: 
Artist: Ivy Mairi
Song: "Prayer"
Album/EP: Polarity
Lush and shiny synth pop gently caressed by Ivy Mairi's gorgeous breathy vocals, "Prayer" is a sparse slow-burner that paces itself appropriately. Layers lurk and bubble, subtly stewing in the background as the expanding synths and doubling vocals build steadily into a soaking cascade of sound.
Watch/Listen: 
Artist: Märvel
Song: "Power Trip"
Album/EP: Guilty Pleasure
Covers are usually excluded from the Inbox, but sometimes they're worth a look all on their own – Märvel's version of "Power Trip" is one of those instances. The Swedish group's high-octane power rock rendition is bombastic, exuberant and glitzy – as if 80s hair rock never died. Strap in and dial it up for the full face-melting experience.
Watch/Listen: 
Artist: Our Nameless Boy
Song: "Nothing On My Mind"
Album/EP: Tomorrow I'll Be Scared Again
Gritty and brooding gothic rock that lays in wait as it builds into a drawn-out climactic release, "Nothing On My Mind" plays with the listener's sense of anticipation and timing before unleashing its power. The peak's cathartic wailing pairs well with its united guitars, spilling over itself in recurring waves.
Watch/Listen: