The Night in Toronto When Nirvana's Drummer Was Nearly Bottled to Death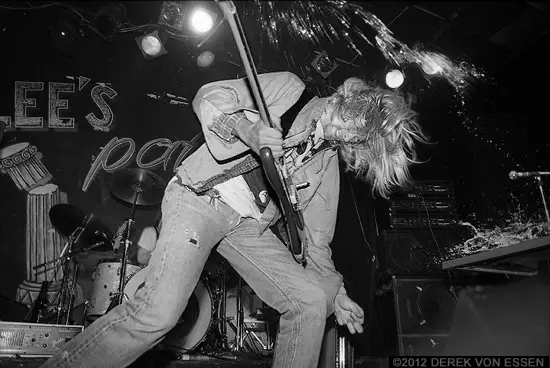 While Kurt Cobain and Krist Novoselic got along very well most of the time, there always seems to be friction with whoever was playing drums. In the spring of 1990, shortly after Nirvana visited Smart Studios in Madison, Wisconsin, where they recorded demos they hoped would lead to a major label deal, they played their first show in Toronto. The venue was Lee's Palace and the date was April 16.
By this time, Kurt was not happy with drummer Chad Channing. At the end of shows, Kurt (and sometimes Krist) would trash their own instruments and do their best to wreck Chad's drums. At the Lee's show, Kurt started throwing glass bottles at the wall behind Chad. The audience joined in the mayhem. Imagine being the target of all that glass coming at you out of the lights.
There is a recording of that set. See if you can pinpoint the moment where everything goes pear-shaped for poor Chad.