Nirvana Played Their Last Show Ever 25 Years Ago Today (March 1)
March 1st, 2019 isn't the happiest of anniversaries as 25 years ago, Nirvana played their last-ever show ever at Terminal 1 Flughafen in Munich, Germany.
You don't have to have seen Montage of Heck to know Kurt Cobain was in rough space at the time, struggling to get through their 23-song set that is posted below courtesy of Setlist.fm.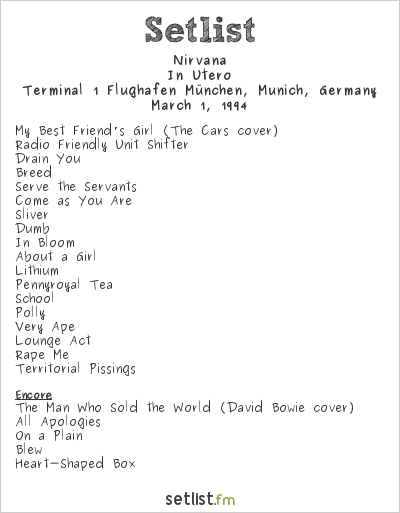 The remainder of the European was abruptly cancelled, and the band headed home to Seattle to rest up and recover. They were supposed to headline that summer's edition of the Lollapalooza tour, but Kurt unfortunately took his own life a little over a month after this concert.
Watch footage of Nirvana's last-ever show from Kerrang! (including audio of show closer "Heart-Shaped Box").