People are Hoarding Vinyl Copies of David Bowie's Blackstar Album
Because there are so few vinyl pressing plants online, the backlog of orders keeps growing and growing. That means if a particular pressing sells out quickly, it could be weeks or months before another one is available. Such is the case with David Bowie's 180-gram vinyl edition of Blackstar, which sold out pretty much immediately following the news of his death.
Mine arrived earlier this week because I'd put in my order early.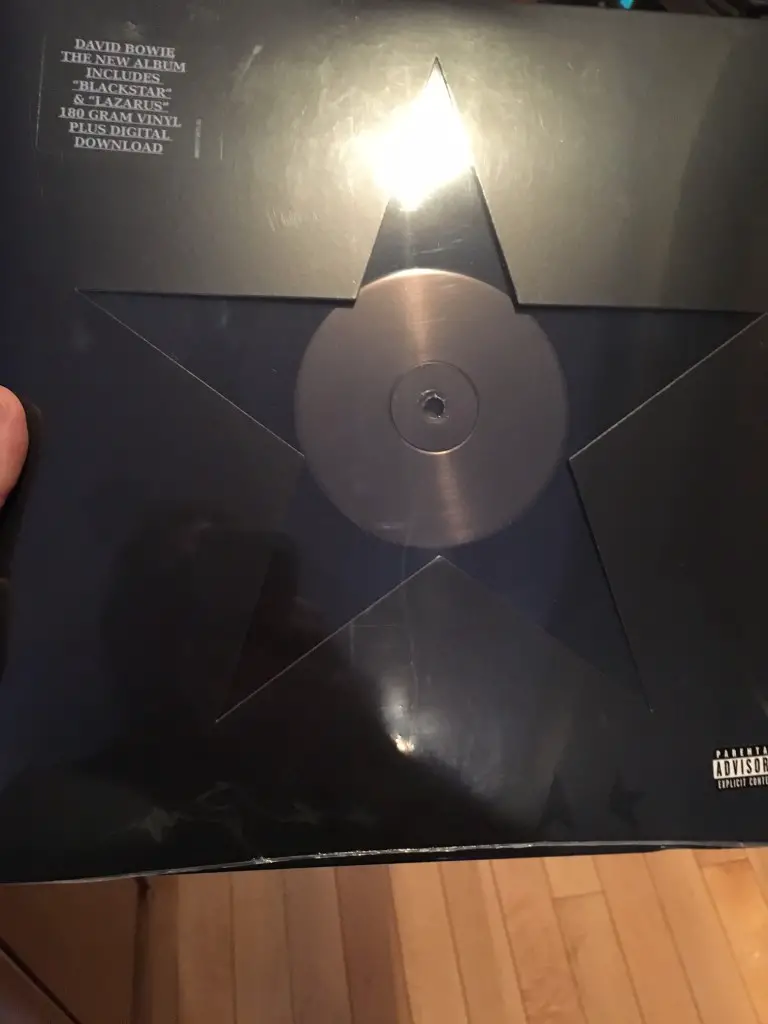 Naturally, though, there are dipshits seeking to profit from this shortage of vinyl Blackstar. Bobby points out an article at Exclaim! that says:
On eBay.ca, you'll find the deluxe, clear vinyl version of the album going for as much as $1,700 CAD before shipping. Granted, the clear version of the LP was "limited," but just barely — there are 5,000 copies.
Sure, the most expensive copies of the record on eBay also come with limited lithograph prints, but the plain ol' clear vinyl LP without the prints will still cost you between $600 and $1,000 CAD.
F*ck you, vultures.