Pitchfork Releases Clip from The Smart Studios Story
As we approach the November 25 Record Store Day, Pitchfork has shared an exclusive clip from The Smart Studios Story. Currently on a screening tour of the US, the documentary is the official film of Record Store Day. You can watch the clip here.
The movie traces the roots and rise of independent music in the United States, focusing on an early recording hub in the Midwest underground music scene called Smart Studios. This legendary recording facility, founded by Butch Vig and Steve Marker, became the global pillar of alternative rock sound.
Directed by: Wendy Schneider
Exec Producers: Butch Vig, Steve Marker, Wendy Schneider
Principal Cast
Butch Vig
Steve Marker
Dave Grohl
Billy Corgan
Shirley Manson
Donita Sparks
Jimmy Chamberlin
Doug "The Duke" Erikson
Chris Walla
Tom Hazelmyer
On November 25 Record Story Day there will be a Black Friday release of The Smart Studios Story DVD along with American Noise Vol. 1, a vinyl compilation of early tracks recorded at Smart Studios between 1983 and 1990.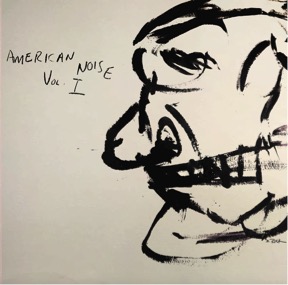 American Noise Volume 1 Track Listing
Side One
Appliances – "Bob Hope"
Killdozer – "Ed Gein"
Tar Babies – "Wasted Words"
Die Kreuzen – "Holes"
Cattleprod – "Don't Mind Walking"
Poop Shovel – "One Pass Away"
Rectal Drip – "Naïve Folk Singer"
Side Two
Ivory Library – "Through You"
Fun With Atoms – "Last Cigarette"
Other Kids – "Madtown"
Spooner – "Borderline"
The Weeds Easy – "On The Eye"
Singing Irishman – "Thanks a Million"