Play Bass Like the Dude in Nirvana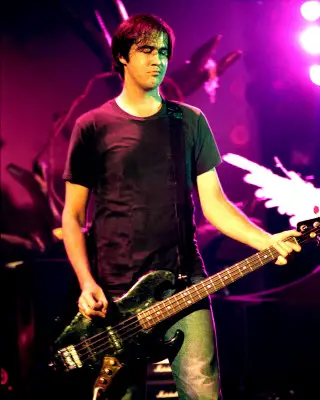 Krist Novoselic is the third member of Nirvana, the guy people talk about the least mainly because he's not in a superstar band like the drummer or dead like the singer.
Yet as a founding party of one of the most influential groups of a generation, his name carries some serious weight. In celebration of the 20th anniversary of Nirvana's Nevermind album, Gibson issued the Krist Novoselic Signature RD Bass.
It's a sweet looking guitar with a maple body and neck. And it's all black, which is cool. How much? Around $2400. But if you're serious about your bass playing and you liked what Krist contributed to Nirvana's sound, it's worth a look.