Records Are Back, and So Is Making Vinyl
I know a lot of people who come to this site work in the music industry. If you have anything to do with vinyl records, or are simply an interested observer of how this once thought-for-dead medium has made a remarkable comeback, you should seriously consider attending Making Vinyl October 1st and 2nd at the Cadillac Westin Hotel in Detroit.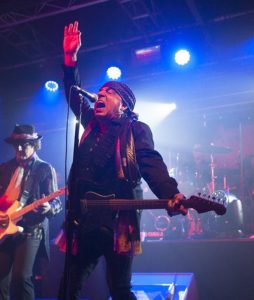 This is actually the conference's second edition; last fall I was among 300 attendees who made valuable contacts while gaining knowledge on everything from vinyl sales and manufacturing to package design. Having Jack White and  Darryl "D.M.C." McDaniels as keynote speakers didn't hurt either. 2018's guest of honor is Steven Van Zandt – Some of you may know him from Bruce Springsteen's E Street Band, Silvio Dante of Sopranos fame, or as the titular host of Little Steven's Underground Garage. I honestly can't think of a better spokesperson for vinyl's place in the current music landscape.
Van Zandt is one of 60 speakers over the two days, including Canadian representation from Record Store Day. There will also be opportunities to tour Third Man Pressing and take a Motown Music Crawl that promises to be fun, educational, and downright rocking. If you haven't already registered, what are you waiting for? Tell Program Director Larry Jaffee I sent ya!
#MakingVinyl
#MakingVinyl2018
#MakingVinylDetroit