RIP dub great Lee "Scratch" Perry. He's died at age 85.
Lee "Scratch" Perry was one of the most influential and at the same time one of the weirdest dudes to ever step into a recording studio. But his idiosyncracies are the stuff of legend. Along with uncountable Jamaican musicians (Bob Marley being one), he also worked with The Clash, The Beastie Boys, The Orb, George Clinton, and even Andrew WK. His influence on reggae and dub both as a producer and an artist is incalculable.
Perry started in music back in the 50s as an assistant at a record label. The name "Scratch" came from a song he wrote entitled "Chicken Scratch." In 1968, he created his own label, Upsetter Records, and had a massive hit in his home country of Jamaica with a track called "People Funny Boy." This is an example of early reggae (the first reggae song?), a genre descended from ska. Perry slowed things down and deepened the groove.
In 1973, Perry built and became working out of his own studio, The Black Art, refining reggae and dub into new forms. He was big into sampling and remixing before most, too. He had a reputation of being…well, eccentric with his lifestyle and views. He once claimed to be 75,000 years old and was born on the planet [sic] Sirius. He also used alternate names like Pipecock Jackson, Super Ape, and Ringo. He was also known to wear a crown and to dye his hair the colour of the Jamaican flag. Oh, and he occasionally claimed to live inside the Bible–whatever that meant–and saying that his music was a "spiritual force from the Holy Trinity."
In 1979, Perry had some kind of breakdown and set The Black Ark on fire with the expressed purpose of burning it down. Shortly afterwards, he shot himself in the foot while smoking the strongest weed Jamaica had to offer. He later tried to rebuild it, but got derailed when he insisted on constructing a duck pond in the vocal booth.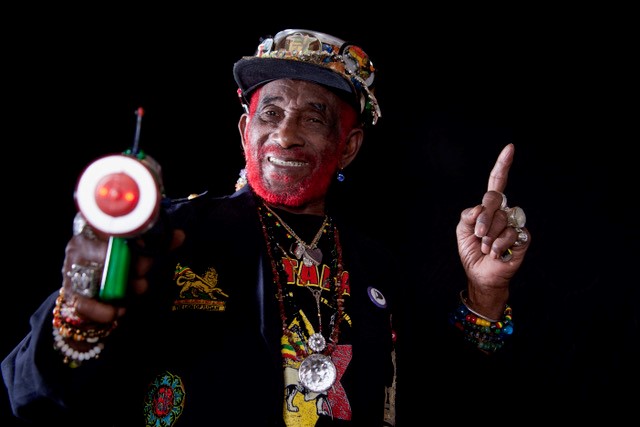 Later in his career, he claimed he was "the internet" (and "the winternet"–don't ask) and that his records were the results of intercepted transmissions from alien spacecraft. There was only one Lee "Scratch" Perry.
But that only contributed to his legendary ability to get unique sounds of a study and the acts he worked with. It's not an exaggeration to call him the driving force behind reggae. Yes, Bob Marley was the face of that sound, but Perry created the foundation. And if you study who worked with Perry and what they ended up doing, you can draw a line from today's hip-hop all the way back to what Perry did at The Black Ark.
He tried to explain dub music this way: "Everyone who started dub music must have heart. Your heart goes boop-boop, boop-boop; that's the beat of the drum. A brain goes tick-tick, tick-tick; that's the bass. Your brain is your bass and your heart is your drum. So make sure your heart is not corrupted because what you send out comes back to your heart."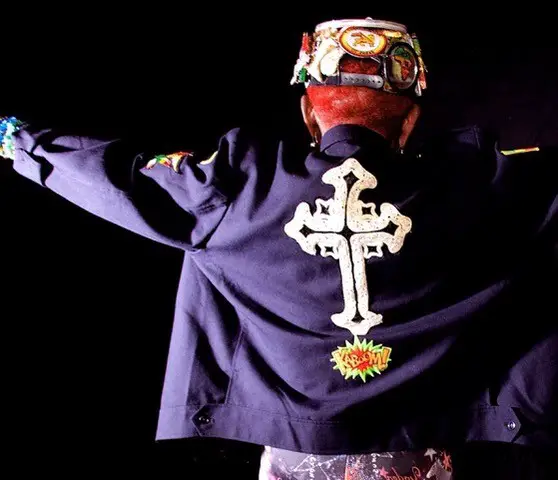 Keith Richards said, "You could never put your finger on Lee Perry – he's the Salvador Dali of music."
He was awarded a Grammy in 2002 and was nominated four additional times. He also received the prestigious Order of Distinction, a big national honour in Jamaica.
Check out this trainer a Lee "Scratch" Perry doc from 2015.