RIP Glenn Snoddy, the inventor of the guitar fuzz pedal
For the first dozen years of the electric guitar's life, the emphasis was on clear, loud, pure tones. That was fine for most, but a few players discovered the power and glory of distortion.
Many of these early experiments in fuzz were accidental, usually the result of broken speakers, electrical shorts or other ghosts in the electronics.
Such was the case in 1961 when country star Marty Robbins found his electric guitar malfunctioning during the recording of a song called "Don't Worry." You'll hear it the moment it comes in.
Marty thought this sound was pretty gnarly and began wondering if there was a way this kind of sound could not only be summoned on demand but also be regulated and modulated in some way.
The engineer that day was Glenn Snoddy. He and Marty worked on a way to dirty up a guitar in a controlled way. The result was the first-ever fuzz pedal: the Maestro Fuzz-Tone. Go here for an interview with Glenn on how things worked out.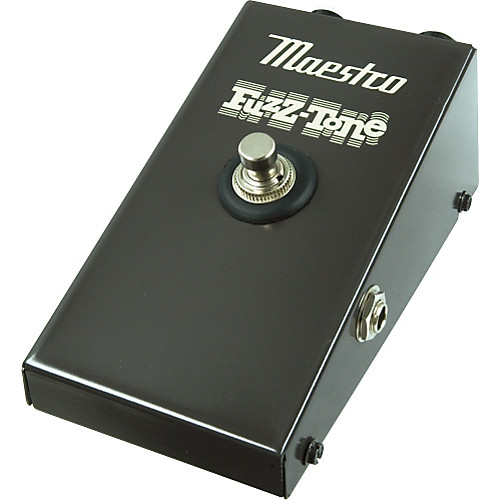 Few people bought into the Fuzz-Tone for the first couple of years. But then a riff came to Keith Richards in his sleep while the Stones were on tour in America. He recorded it quickly on a bedside cassette machine and immediately went back to sleep. When he woke up, he had the riff and two minutes of snoring.
On May 10, 1965, the Stones set up at Chess Studios in Chicago and recorded  "(I Can't Get No) Satisfaction." A second session was recorded a few days later in Hollywood using a different tempo and, most crucially, with Keef's part funneled through a Maestro Fuzz-Tone. By the end of 1965, it was nearly impossible to find any kind of fuzz pedal in stock.
Snoddy died last Monday at the age of 96 as the result of congestive heart failure. The next time you hear a fuzzy guitar, say a quick thanks.
Read his official obituary at The New York Times.