Rock My World Canada, chapter 24: Young Galaxy
[Mike Carr has put together a massive volume on Canadian music history entitled Canadian Alternative & Indie Reference and Collector's Guide. It's an incredible discography of hundreds of bands. This is the latest excerpt from his book. – AC]
Young Galaxy is an indie pop/dream pop band formed in 2006 in Montreal considering of Stephen Ramsay (vocals/guitars), Catherine McCandless (vocals/keyboards), Matthew Shapiro (keyboards/guitars), and touring member Andrea Silver (drums). Their sound has been described as being similar to Slowdive, Galaxie 500/Luna as well as Pink Floyd and Spiritualized. Their debut album was released on August 24, 2007, through Arts & Crafts. They have received through nominations for the Polaris Music Prize.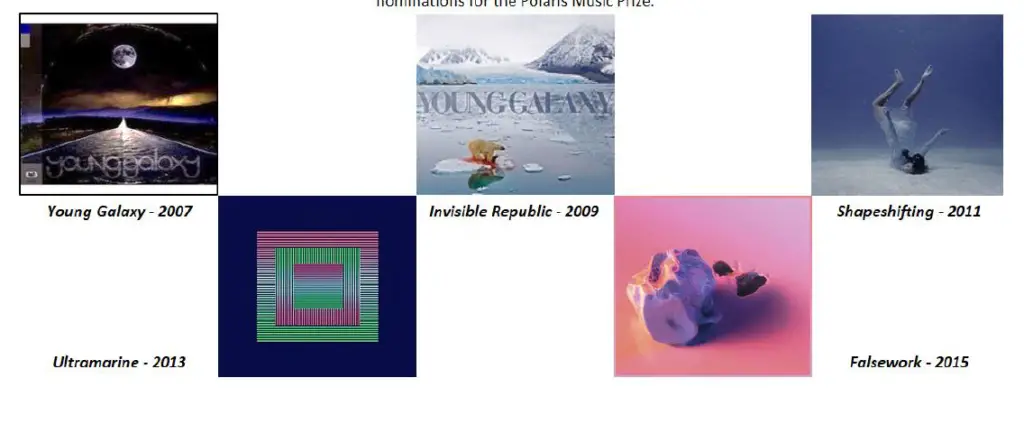 Find out more about this artist and hundreds of other Canadian artists in the softcover edition of Canadian Alternative & Indie Reference and Collector's Guide. Get your copy here.
Follow on Facebook and Twitter, too.