Should Those Australian Radio Hosts Be Fired?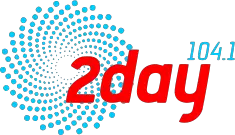 This is the question being debated in radio circles today. Should Mel Greig and Michael Christian lose their jobs over the prank call that allegedly led to a nurse at Kate Middleton's hospital taking her own life?
Put aside the emotion and the tragic outcome aside for a second. Let's think it through:
1. Prank calls by radio hosts is as old as the medium itself. This one didn't start out any different than tens of thousands of similar pranks played by announcers across the planet
2. There is no way–NO WAY–this call should have succeeded. The fact that people at the hospital fell for the gag–a claim that the Queen herself was on the phone, complete with a terrible, terrible accent–says more about them than the jocks making the call.
3. Before the nurse died, this gag was hailed as one of the great prank bits of all time. I don't know about that, but it was up there. It made global headlines, which is something of a Holy Grail for a radio station. Greig and Christian were radio heroes. Then someone died, apparently at her own hand, as a result of shame and embarrassment of being duped. This was totally unexpected and terribly, terribly sad.
4. And let's be very clear about the circumstances. If this prank call had not involved British royalty, we wouldn't even be talking about it.
So again I ask: should Greig and Christian be fired?
There are several things to consider:
Did they break station policy or do something they weren't supposed to do?
No. They were just being DJs. Like I said, making prank calls is a standard bit practiced all over the world. And the decision to air the call was made by someone else higher in the food chain.
Did they mean to cause physical harm to someone?
Of course not. It was just a bit.
Do they feel bad about what happened?
According to reports I've read, they're devastated. Check out this interview they gave.
What about all the hate flowing towards them and the radio station from listeners, monarchists and advertisers?
Regrettable, but expected. But again, if the royals weren't involved, we wouldn't see a backlash of this magnitude.
Bottom line: Should Greig and Christian be sacrificed for successfully executing a station-sanctioned stunt to appease the haters and to take the heat off those who decided to run the clip? I have a feeling we still don't know the entire story.
If I were their PD, I'd first work to create some kind of accomodation (off-the-air suspension, perhaps a shift reassignment), but it's would be hard to justify their outright dismissal. Yes, the outcome of the bit was shocking and sad. Yes, prank calls rank a Bart Simpson on the juvenile scale. But it all comes down to this: they were just doing their jobs.
If accomodation wasn't possible for whatever reason, then my solution would be to offer a generous contract payout and a goodbye handshake. That's not the same as firing, but it would give both parties a chance to recover and start over.
Here's another take on the subject. Feel free to weigh in.