Star Wars Headphones? Why Not?
Remember a few years back when celebrity branded/endorsed headphones became A Thing? Hell, even the vile Snooki from Jersey Shore had her own set of cans headphones.
The space is totally dominated by Beats, of course, but that isn't stopping other manufacturers from trying to chip out their own corner of the market. Which brings me to these new Star Wars headphones unveiled this week at CES.  I hear there's a new movie coming out, too.  Better this than some crappy toy tie-in at McDonald's, I guess.
Question: do you go with the R2-D2 look…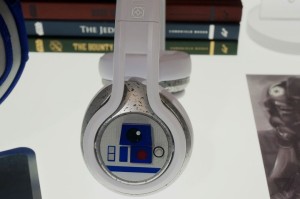 …or something Chewbacca-like?