The Cubs Have Eddie Vedder. The Blue Jays Should Draft Geddy Lee.
Eddie Vedder is a die-hard Chicago Cubs fan, one of those people who people that the Curse of the Billy Goat Tavern will come to an end this year and the Cubs will win their first World Series since 1908. Check out this TV interview after a recent playoff game then listen to this Cubs song Eddie released in 2008.
Fine. We have a superstar musician who's just as crazy about the Blue Jays: Rush's Geddy Lee. If you know where to look during a Jays' broadcast, you can find him in his season ticket seat behind home plate.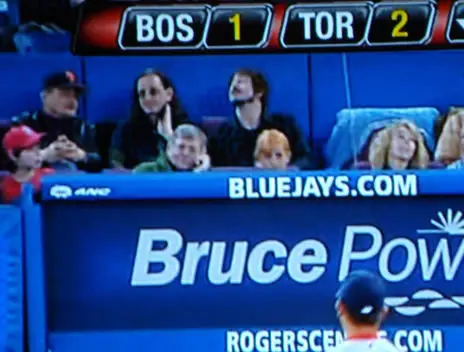 Geddy has already thrown out a first pitch or two…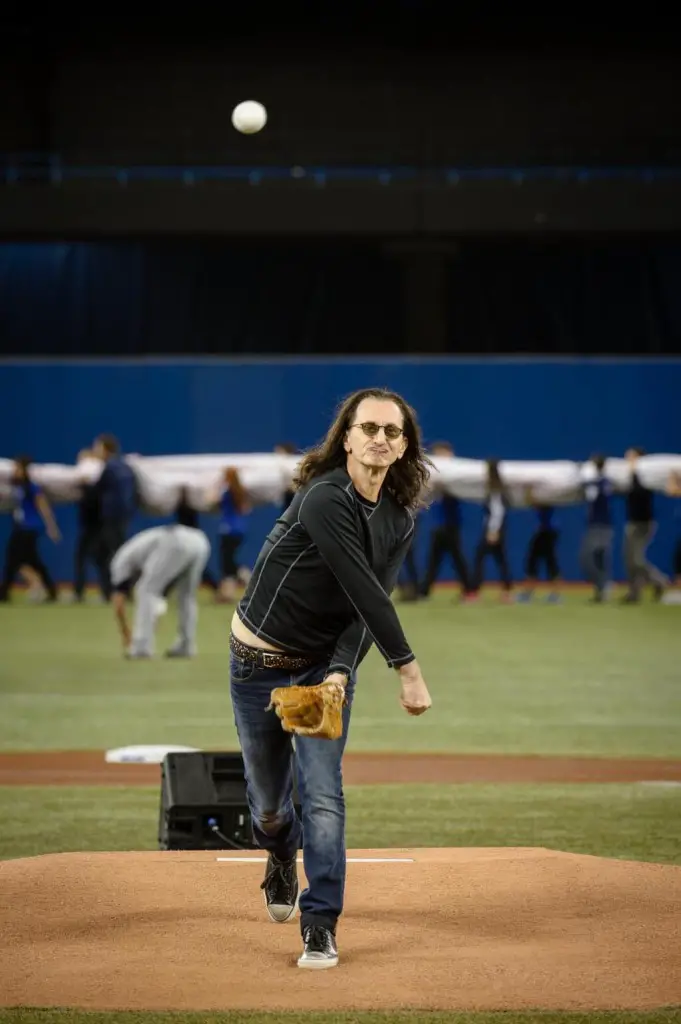 ..and seems to be on good terms with the mascot.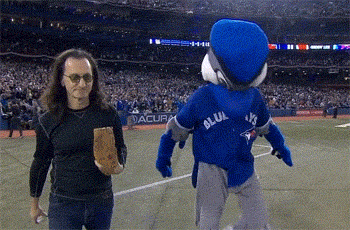 And look at his signed baseball collection!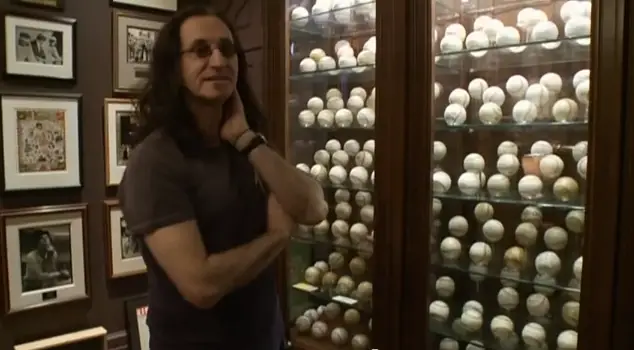 And Geddy has already been in the media talking about the Jays this year…
…so we need to draft Geddy to be our token rock star. He should call up Eddie and make a bet, just like mayors do when their cities go against each other.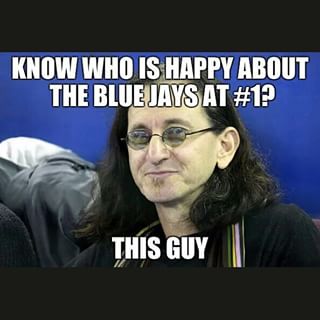 If not Geddy, then who?  Suggestions, please.  And someone other than Drake, please. Finally, let's not buy into this business Lil B "saving the Blue Jays."
And while we're on the subject of Rush, here's more video from the upcoming R40 DVD/Blu-ray set on November 20. They didn't play "Jacob's Ladder" a lot in their later years.