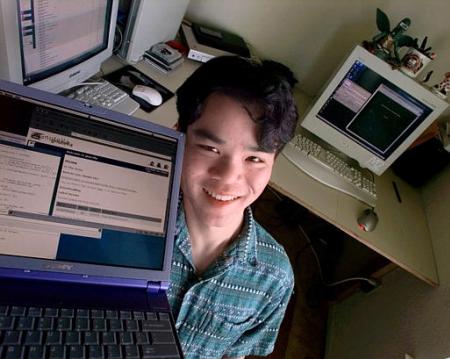 In June 2002, a man named Gene Kan died, apparently of a self-inflicted gunshot wound. The guy was only 25. So why should we remember this?
Because if you've ever swapped an MP3 file, you know his work. Gene was a pioneer in the world of Gnutella programming.
He took the original protocols and helped develop them into user-friendly file-sharing programs—the kind that were so big in the post-Napster world. If you remember programs like Bearshare and Limewire, they were both powered by the work Gene did.
While people remember guys like Sean Fanning and Kim Dotcom, reserve a little space in your music geek memory for Gene Kan.