The History of Toronto's Mod Club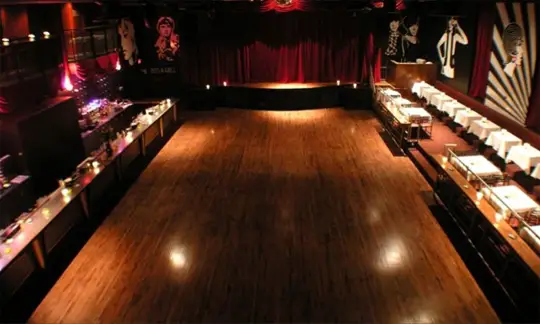 If I had to pick my favourite place to see a club show in Toronto, it would have to be The Mod Club.  The sightlines are great and the sound system is first-rate.  The only thing that pisses me off is the hideous situation with parking in that area of College Street.
The Grid pubilshed this profile of the club.  It starts like this:
To share the history of how The Mod Club Theatre came to be, one must first trace College Street's evolution as a nightlife destination. The stretch of College running west of Bathurst to Dovercourt has, of course, long been a hub for Italian, Portuguese and Latino communities. Restaurants and cafés have dotted the strip for decades—with Café Diplomatico at College and Clinton serving as a landmark spot for over 40 years—but it wasn't until the 1990s that people began to open a broader array of venues that would entertain into the wee hours.
El Convento Rico—originally a haven for Latin gays, lesbians and transgendered people—opened in 1992, bringing dancing and drag shows to College and Crawford. The early-to-mid '90s also saw the opening of spots including Souz Dal, College Street Bar, Ted's Collision, and Alex Lifeson's live music venue The Orbit Room. Intimate café 52 Inc. fed, entertained and politicized on the other side of Bathurst from 1995-2000, while Bar Italia opened on College in 1996 and Ted Footman launched Ted's Wrecking Yard and Barcode—two floors of live music in one building—in 1997.
Continue reading here.