The Simpsons Guide to Working in the Music Industry
Through its nearly three decades, The Simpsons has taught us much about family, society, politics, veganism, working in a nuclear facility and life in general. In its own subtly subversive way, the show has also let us know everything about working in the music industry. Jack Cain at The Interns outlines this theory. It's scary, really.
Whether you're conscious of it or not The Simpsons has taught us everything we know how to do from owning a snow ploughing business to the downside of selling your soul but one of the lesser explored lessons is what they can teach us about the music industry. Turns out they can give more advice than Simon Cowell and Richard Kingsmill combined.
First cab off the rank – the best and only advice you need before entering a creative industry of any kind at all.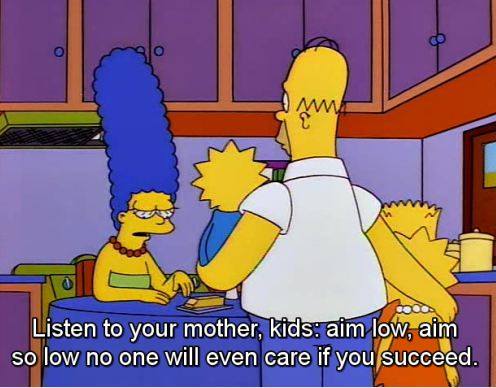 Sticking to what you love and know and being relevant can be two completely different things, as a younger Abe Simpson explains here. It's sad but true. This happens to almost everyone.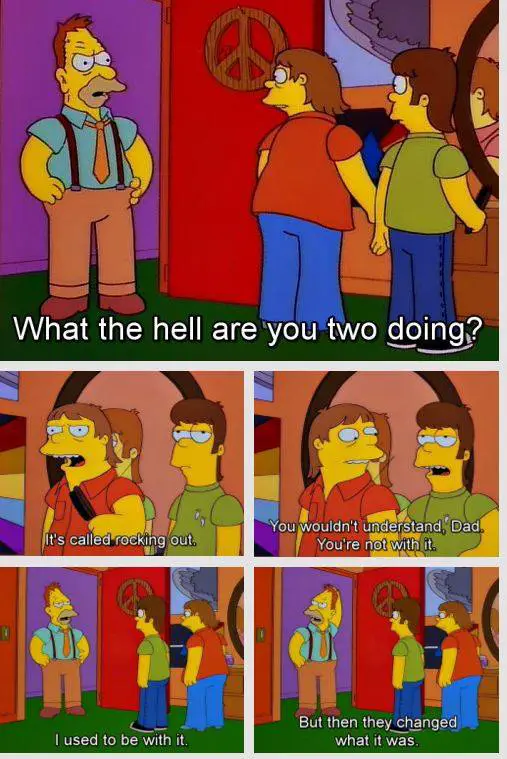 If you are a music writer, prepare to be able to write about some shit you don't really care about at first. Maybe even forever.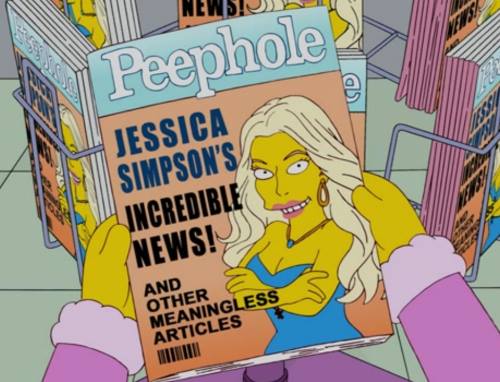 And there's plenty, plenty more here. (Via FYI Music News)