This guy is such a CCR fan that he had their name BRANDED into his chest. Naturally, there's video.
There are many ways to show your love and devotion to a particular artist. You can have a patch for your jacket. Maybe you've got a selection of T-shirts. Others will go so far as to get a tattoo of the artist. But I've only heard of one guy who got his favourite band branded into his chest. Like a cow.
All we know is that the dude's name is Jimmy and that when it was all over it "smelled like burned meat." If you're going to do something like this, you're obviously going to have a buddy video the whole thing who then posted it on Reddit.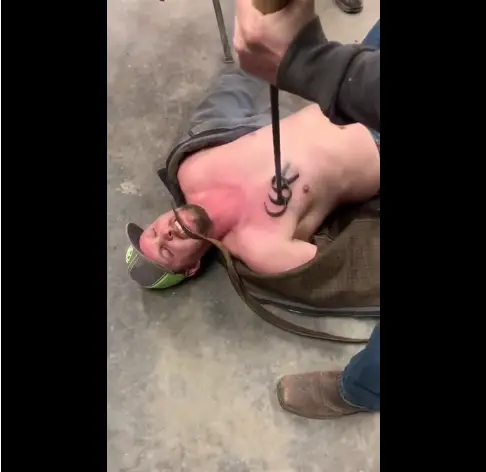 (Via LouderSound)