This is NOT a drill: Tool says their new album is done.
That face you make when someone mentions the new TOOL album. @Tool #Tool pic.twitter.com/CEXU5S0NL9

— Lou Brutus (@LouBrutus) July 5, 2016
As of today (January 5, 2019), it's been 12 years, eight months and 9 days since Tool released their last album, 10,000 Days. That was April 28, 2019.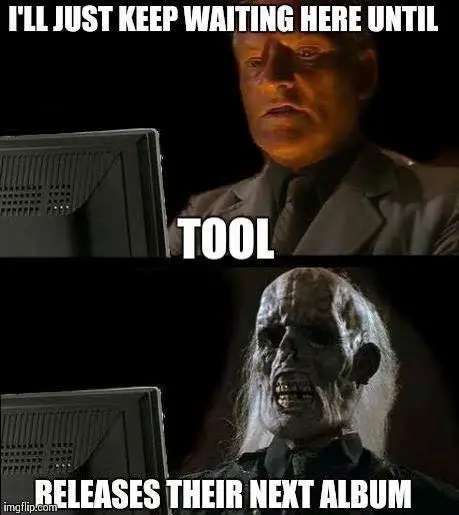 In that time
The New Horizons spacecraft has traveled from Earth to Ultima Thule, a billion miles beyond Pluto. (Launched January 19, 2006. Pluto would be demoted from planet status later that year.)
There have been four Winter Olympiads.
Stephen Harper served as prime minister (February 6, 2006-November 4, 2015.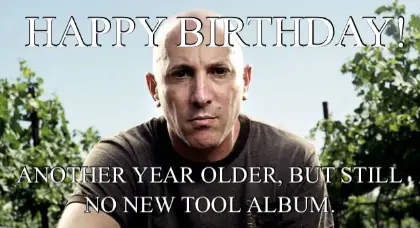 While fans were listening to the album in 2006
Apple released a new thing called the "iPhone" (June 29, 2007)
We saw the first of four World Cups since then.
Saddam Hussein was still alive (well, until December 30, anyway).
Donald Trump was still just a harmless blowhard.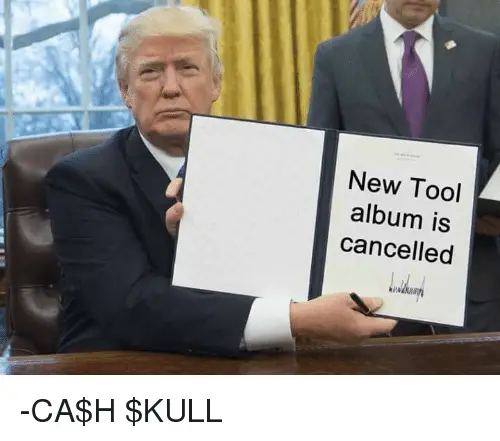 Now, though, the wait might be over. Or at least over very soon. Yesterday, Maynard James Keenan tweeted this.
Or is it? Wouldn't it make sense for Tool to hit the road with new material?
Okay, so it's not entirely done, but all the recording is finished. Even though the band says that every song on the album runs longer than 10 minuteds, mixing should take a couple of months at worst. Then comes all the pre-release planning. Meanwhile, a new tour begins May 5, so a release date before summer is unlikely.
Here's one fan theory: The first Tool release, the 72826 EP, was released on December 21, 1991. If we project 10,000 days into the future (geddit?), we end up at May 7, 2019, two days after the band begins its new tour.
There is one tiny problem with that date in that it's a Wednesday and the universal album release day is Friday. Yes, Took could opt for a digital release, but have you ever looked for Tool on iTunes or a streaming music service? Digital has never been their bag.
Still, this is Tool, right? Anything is possible.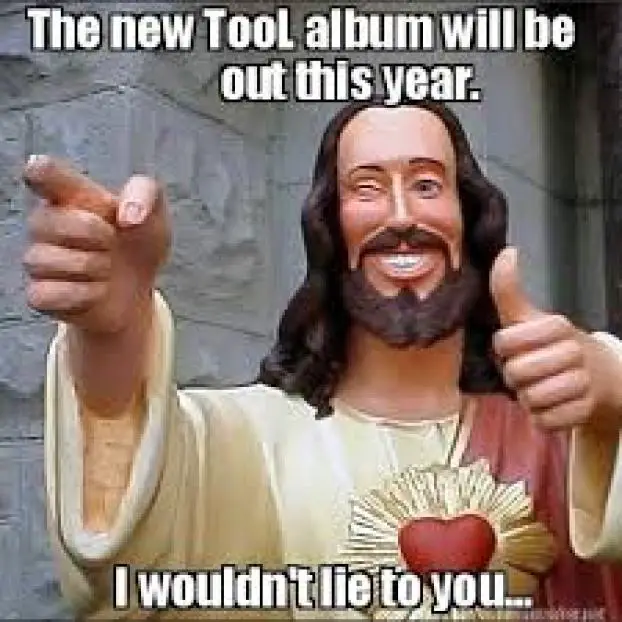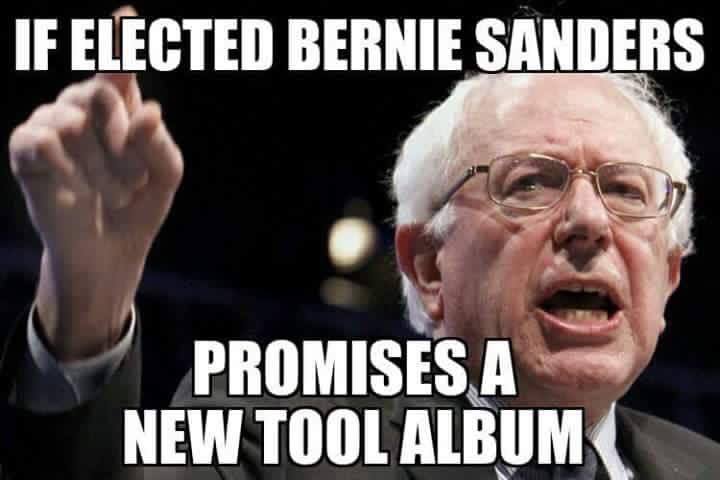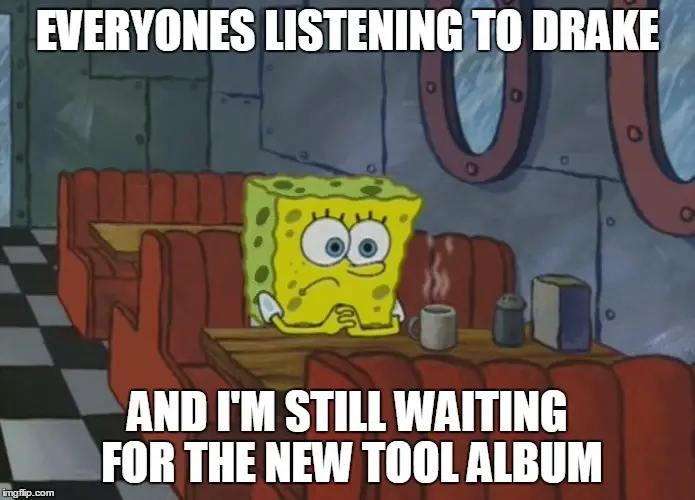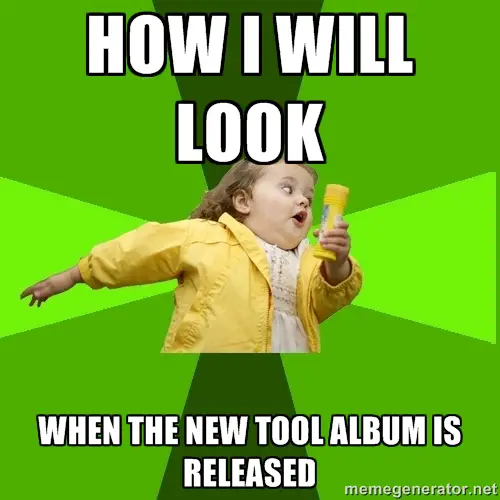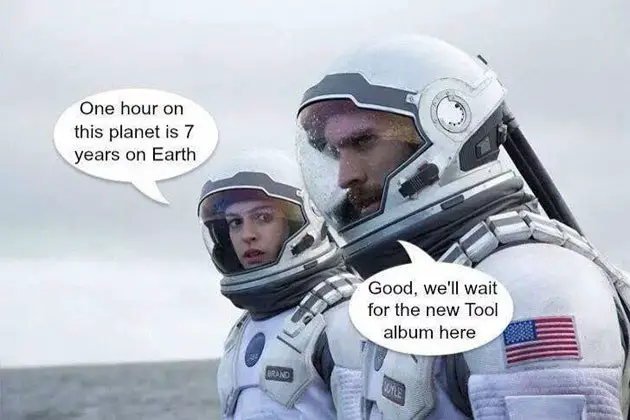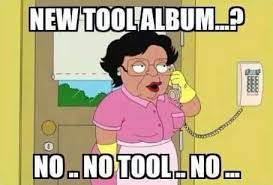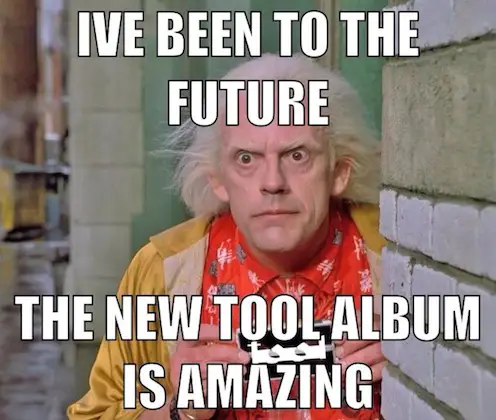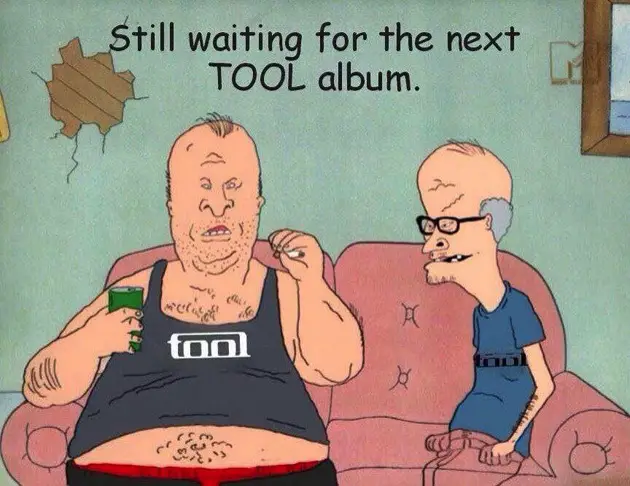 I find 'New Tool Album' memes to be more personally relatable than all other memes. pic.twitter.com/jEiYde3jJC

— matthew spicer (@Matthew_Spicer) July 29, 2017