This is the first face mask with built-in earbuds
Face masks will be a growth industry for some time. We can choose from simple one-use-only paper masks to this Belgian creation that comes with temperature, oxygen saturation, and breath sensors. There's even a mask that has a built-in language translator.
The latest thing to market is the Maskfone, which comes with built-in earbuds.
Here's a closer look.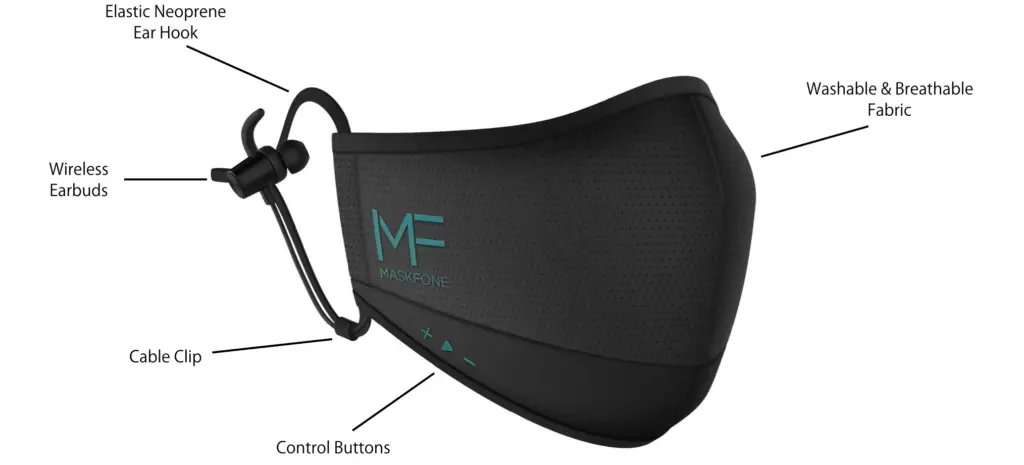 Fine, but couldn't you really just make your own? (Via Engadget)