Three Interesting "Where Are They Now?" Stories
Let's begin with The Communards, an off-shoot of the Bronski Beat who, along with Jimmy Sommerville, included Richard Coles. Their big single was a cover that became a gay anthem.
Jimmy Sommerville is still in the music biz, but what of Richard Coles?  He's now a celibate vicar.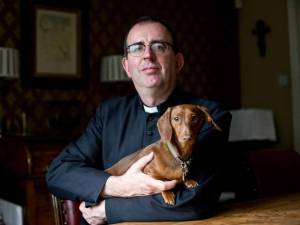 Remember the New Radicals? They had a huge hit with "You Get What You Give" back in the 90s.
That made them a pretty big one-hit-wonder. Whatever happened to leader/singer Gregg Alexander? He wants to get serious about writing music for movies. And he's off to a good start. He wrote this one for the movie Begin Again. It'll probably be up for an Oscar.
And finally, remember Clay Aiken from American Idol?
He's now a politician running for the US Congress. See?