Today is World Music Therapy Day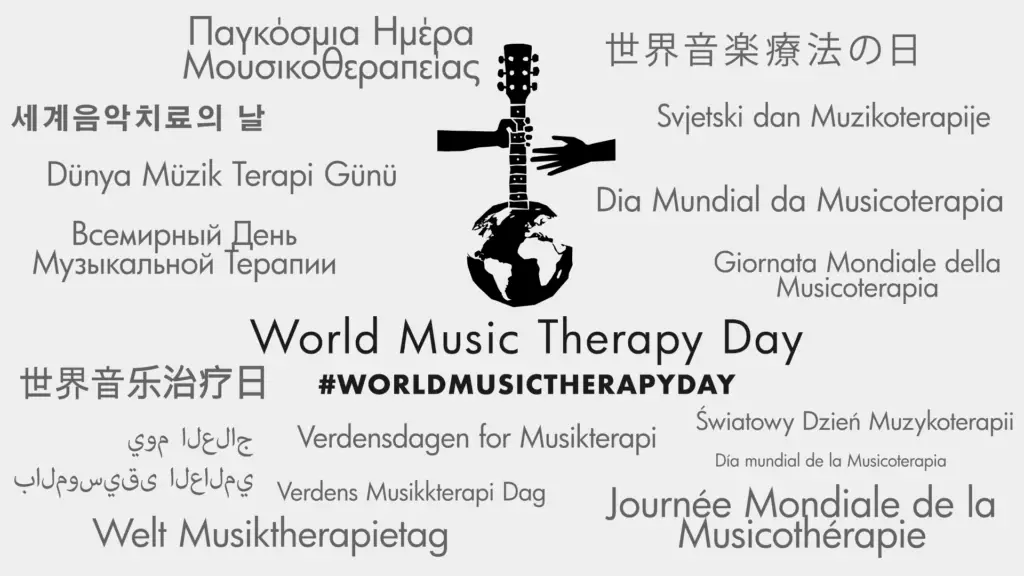 Music has the ability to heal, provide comfort and otherwise make life better in so many ways. Music therapy can be one of the most effective treatments for a vast array of issues, ranging from autism and depression to dementia and PTSD. That's why it's important to acknowledge the medicinal value of music with World Music Therapy Day (today) and Music Therapy Awareness Month.
From the press release:
March is Music Therapy Awareness Month in Canada. The month kicks into high gear on Saturday March 3rd for the annual A Night Out For Music Heals. 105 bars in 35 cities across the country are donating $1 per cover charge for the night to Music Heals, which will support music therapy programs in the province in which it is collected. The full list of bars is available at MusicHeals.ca/NightOut.
New this year, March 1st is World Music Therapy Day. Music Heals leads this initiative with 24 countries participating in 15 languages. The public is asked to participate by sharing the impact of music on their lives on social media that day using the hashtag #WorldMusicTherapyDay. Learn more about music therapy around the world, and download logo and image translations, at WorldMusicTherapyDay.com.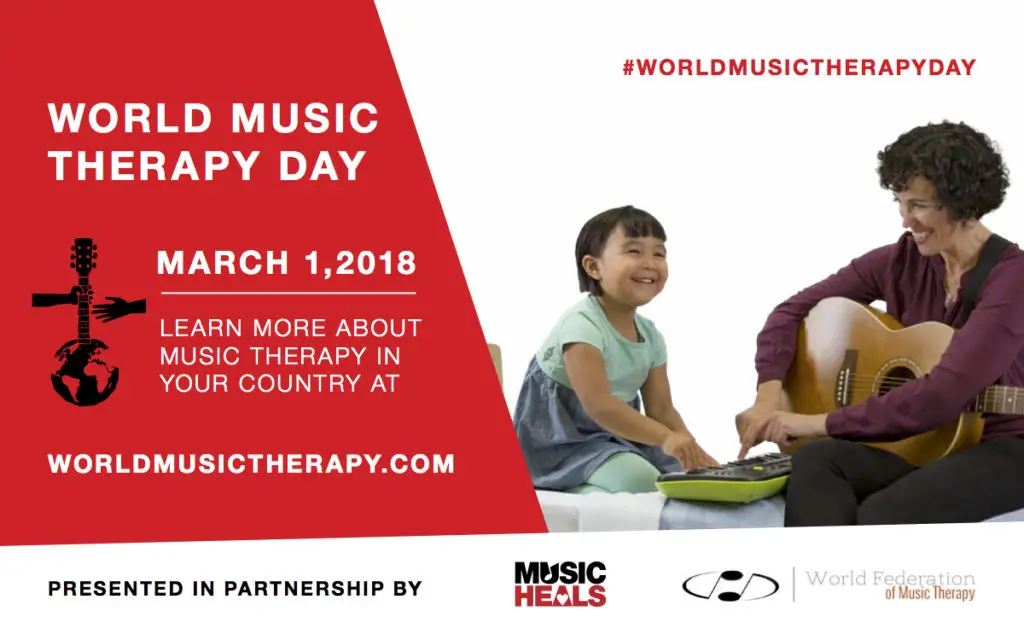 Other activities this month include Long & McQuade collecting good-as-new iPods in all 74 locations across the country for the Music Heals iPod Pharmacy. These will be delivered to music therapists in the province in which they are collected. Skullcandy is donating 10% of all sales through Skullcandy.ca this month to Music Heals. Tempo Gin is donating $1 per bottle sold to support music therapy programs in BC and Alberta.
Related events happening across the country are being added daily at MusicHeals.ca/MTAmonth.
Music therapy is the use of music and musical elements, by an accredited music therapist, for non-music goals. Music therapy is generally not funded by the government, and is proven to benefit populations of care from the NICU to seniors. This video provides a further introduction to music therapy. Supporters can give the gift of music at MusicHeals.ca.