Twenty One Pilots play a hometown show in Columbus OH. Here's a review.
[Ramona Zacharias is a huge Twenty One Pilots. When she asked if she could submit a review for their hometown show in Columbus, Ohio, I said "Sure!" She took all the pictures, too. – AC]
Tyler Joseph and Josh Dun certainly stayed busy during the pandemic. They launched the single "Level of Concern" in April 2020, a mere month into the global shutdown, back in the days of Tiger King and obsessive banana bread baking. They then got to work on Scaled and Icy, a solid 11-track album released on May 21 of this year (in conjunction with a stellar livestream experience) which generated hit singles like "Shy Away" and "Saturday" and fan favourites like "Mulberry Street" and "Choker."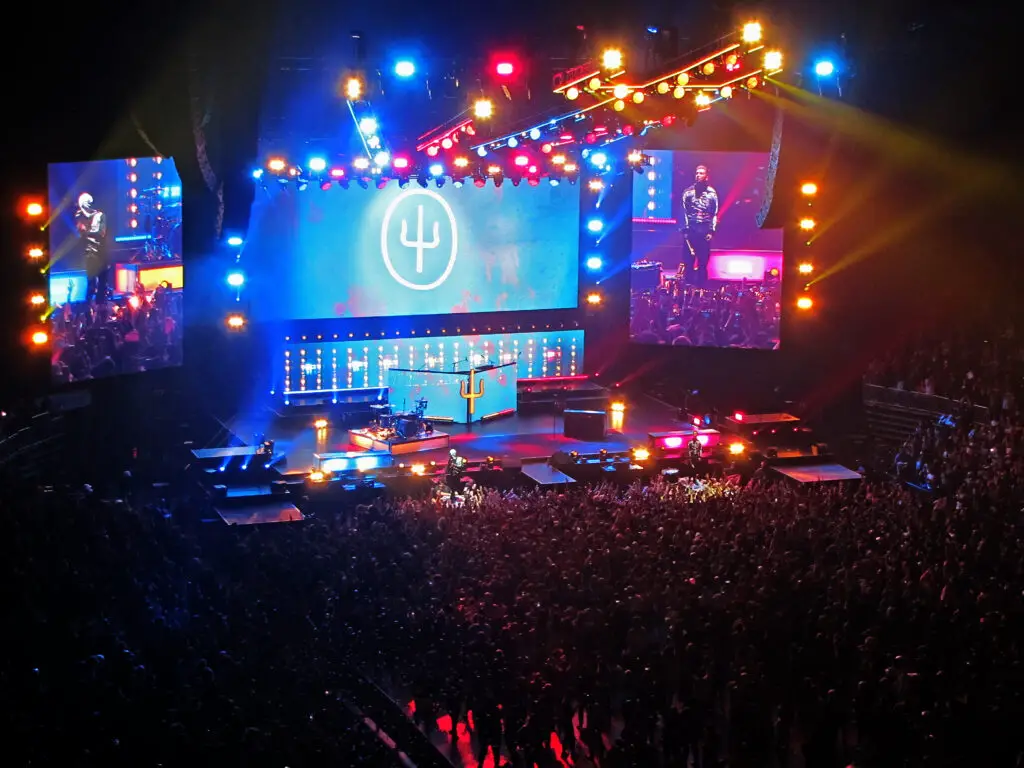 And then came the tour. Always looking to push creative boundaries of the live experience, Twenty One Pilots announced the Takeover Tour, which kicked off in Denver on September 21. Wrapping up the US portion in Atlanta this week, the tour scheduled multiple concerts in six different cities, playing both small clubs and large stadiums.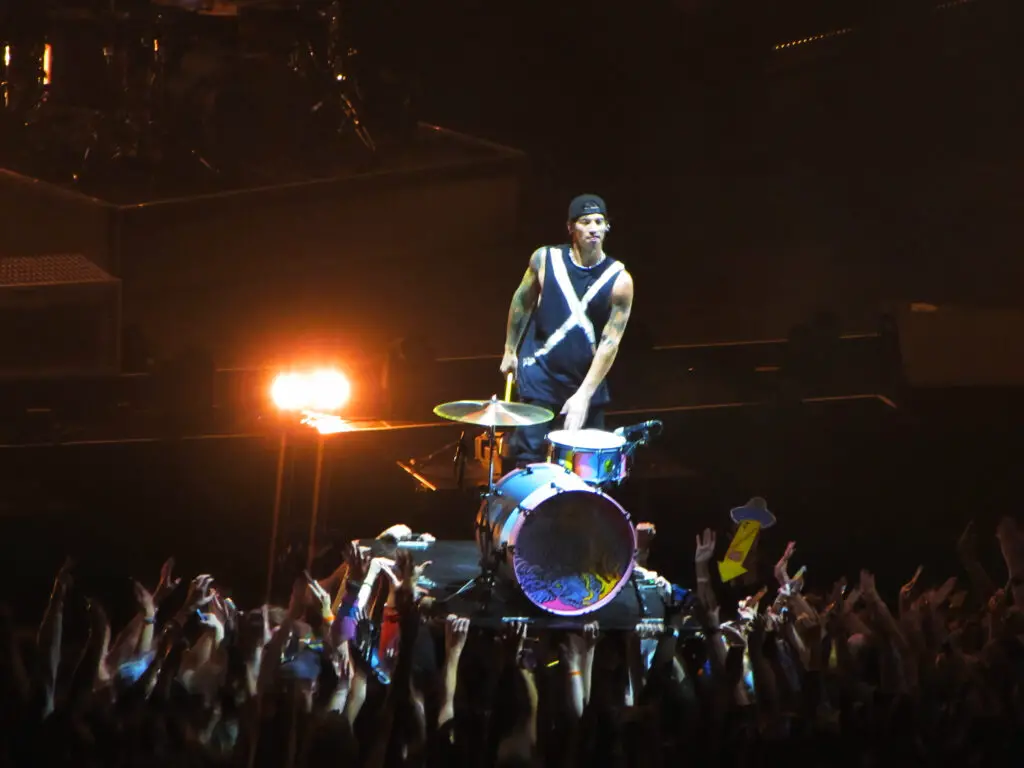 Last week, the band played three shows at Nationwide Arena in their hometown of Columbus, Ohio and the city was ecstatic. The street outside the venue was renamed "Twenty One Pilots Blvd." and there was a giddy excitement in the air as concert-deprived fans flocked to see the boys they are so proud of.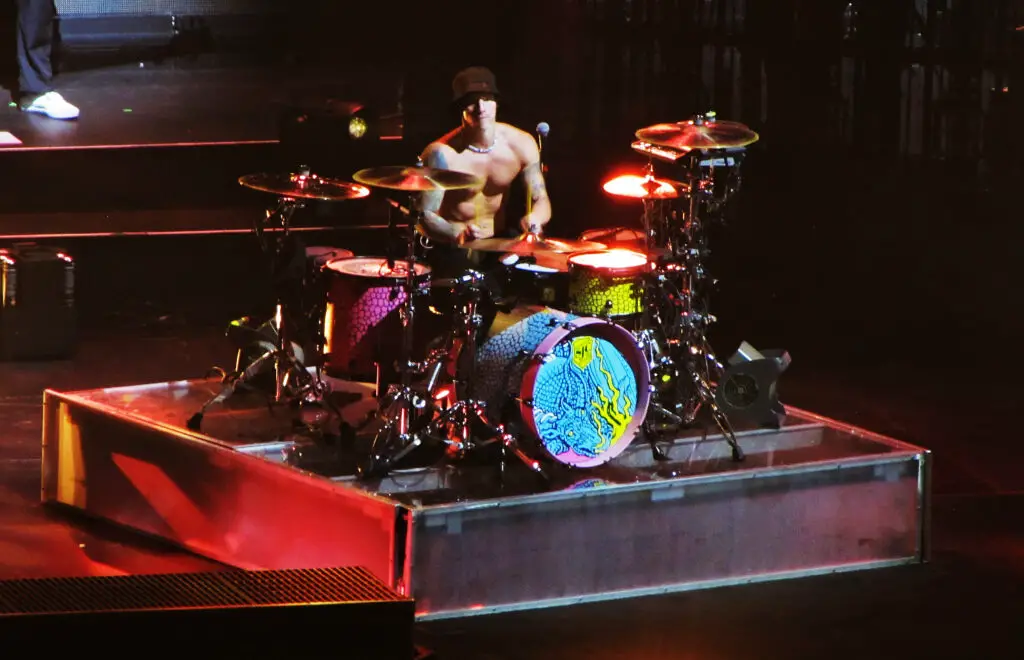 I attended the third and final show this past Saturday and, as per usual, they did not disappoint. Anyone who has seen TOP live knows they give it their all. From mini-stages held up by fans in the pit to bridges that descend from the rafters, they just know how to entertain. There's also a particular vibe to their concerts, and it's usually in line with the theme of the album they're supporting.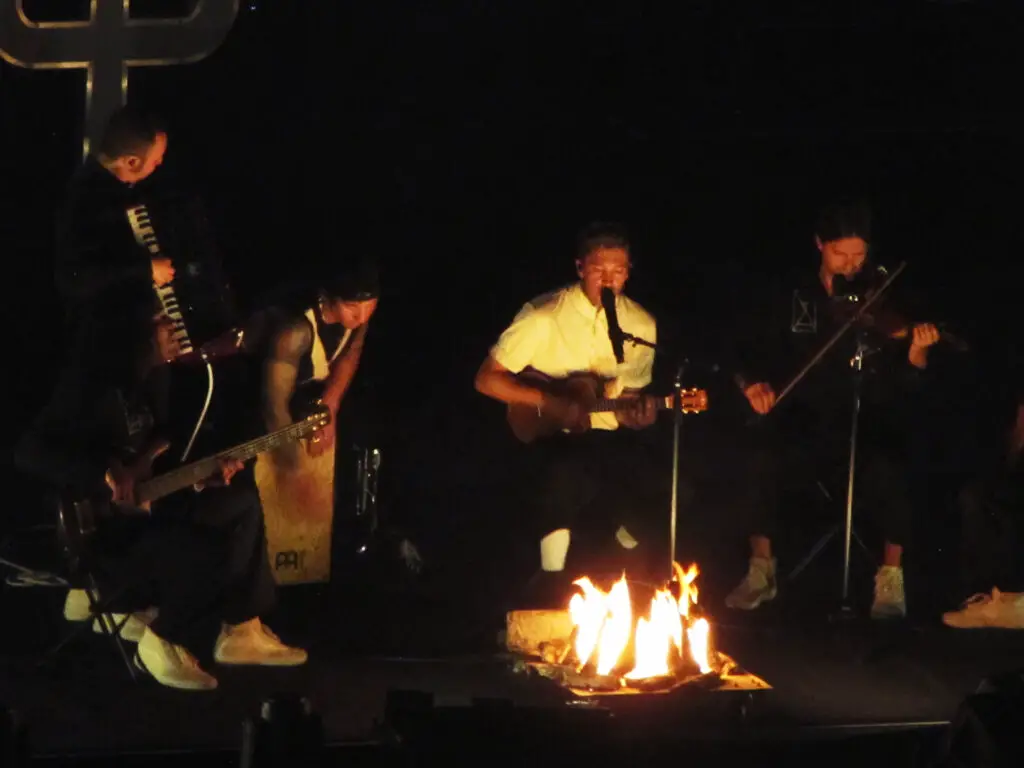 This time, there was a certain "lightness" to the atmosphere – a most welcome sort of optimism that was both fitting and appreciated as we start to return to some sense of normalcy. They opened with "Good Day" and a transition to "No Chances" with a video clip recognizable from their livestream.
From there it was a 2-hour+ mix of countless hits (some incorporated into medleys so as to squeeze more in) and covers…of note, an especially well-suited combination of "Mulberry Street" and Elton John's classic "Benny and the Jets" and a snippet of My Chemical Romance's "I'm Not Okay" worked into "Shy Away."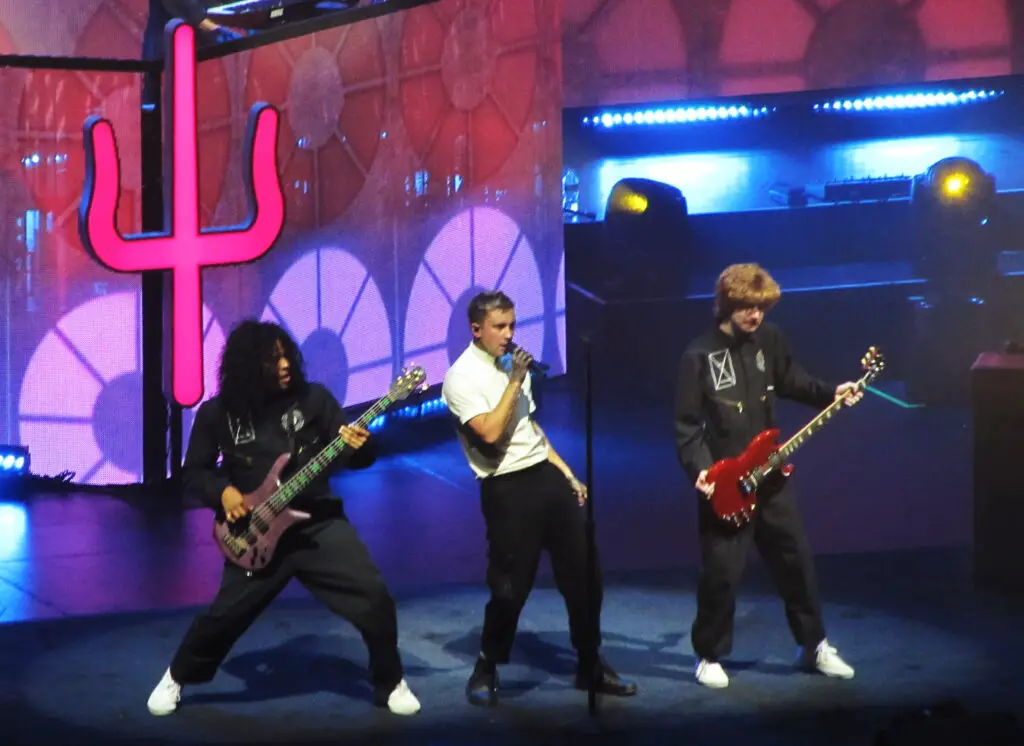 New for their live show, the duo had a full band backing them up onstage, including a trumpet player. There was also a campfire acoustic with all band members performing TOP originals like "Formidable" and "House of Gold" and covers such as Jimmy Cliff's "I Can See Clearly Now" and the Temptations' "My Girl" (Tyler replacing the title lyric with "Josh Dun").
And more than once, the show was stopped to catch a few big-screen minutes of the Buckeyes football game happening across the street, also in the Columbus Arena District. Nothing like a hometown show.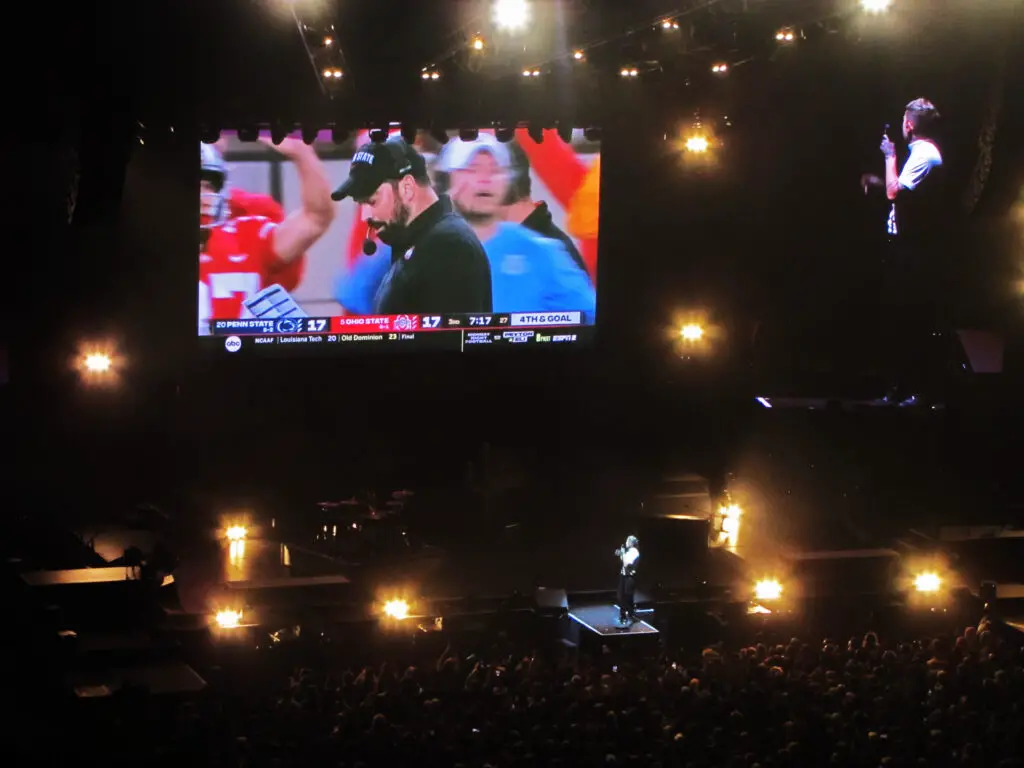 Review & Photos by Ramona Zacharias
Setlist: Twenty One Pilots, Nationwide Arena, Columbus OH October 30, 2021
Good Day
No Chances
Stressed Out
Migraine / Morph / Holding on to You
Heathens
The Outside
Message Man
Lane Boy
Chlorine
Mulberry Street
B Stage
Bennie and the Jets / Mulberry Street outro
Redecorate
A Stage
Jumpsuit
Heavydirtysoul
Never Take It
Campfire Acoustic
Formidable / Doubt / Tear in My Heart
I Can See Clearly Now / My Girl / Home
House of Gold / We Don't Believe What's on TV
A Stage
Saturday
Level of Concern
Ride
Car Radio
Encore
Shy Away (with My Chemical Romance's "I'm Not Okay" snippet)
Trees