UK Rock'n'Roll Landmarks Tour, Day 2 (Sunday, May 13)
[I'm spending the week in London with a group of music fans touring through various rock'n'roll landmarks. -AC]
After a morning of reading the Sunday papers and walking through the Portobello Market, a brand new bus pulled up with Richard, our guide from last night, who proceeded to direct us through half of London.
1. David Bowie's childhood home, 40 Stansfield Rd, Brixton
Three families now live in this modest row house where David Bowie was born. They're probably tired of tourists like us stopping to take pictures of the front door. The place to the right is for currently available for rent.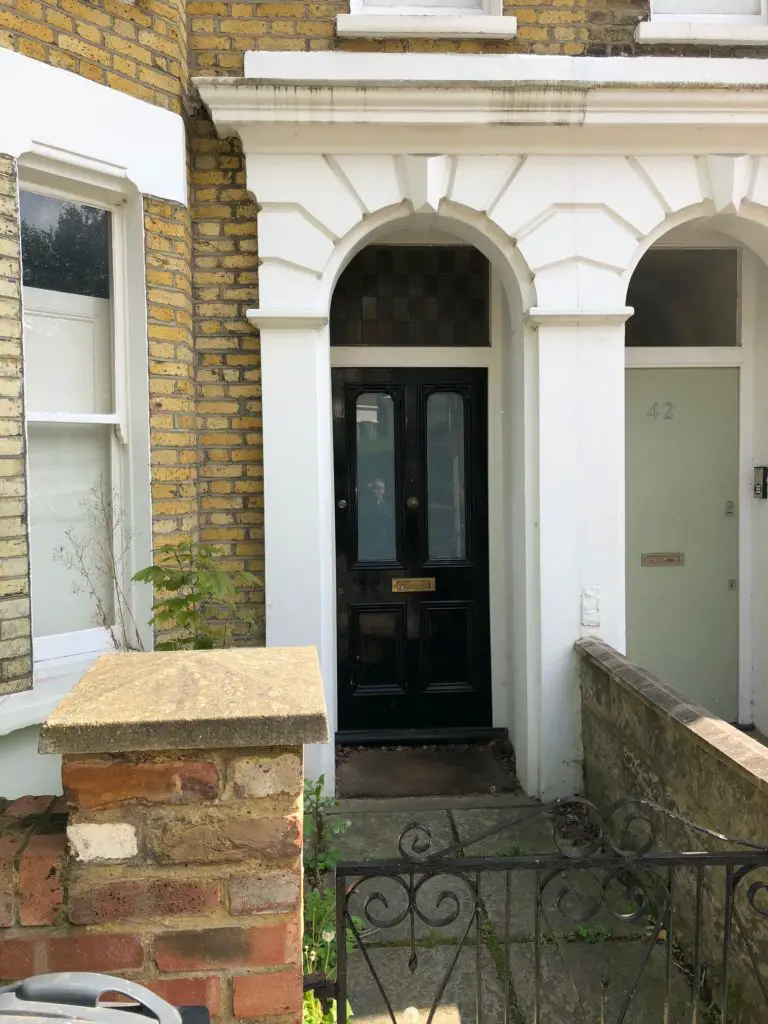 2. David Bowie memorial mural, Brixton
This showed up on a wall not far from Bowie's first home after he died. It's become a gathering place for fans.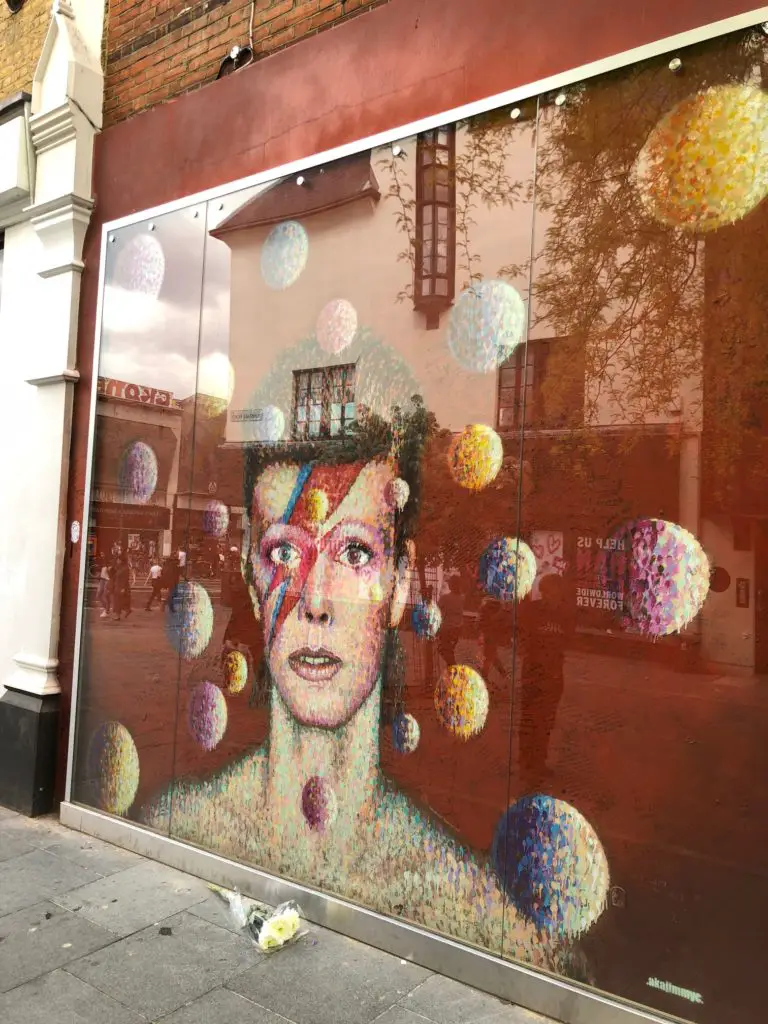 3. Former site of Olympic Studios, 117-123 Church Rd, Barnes, London
First, it was a cinema. Then it was a famous recording studio. Now it's a cinema again.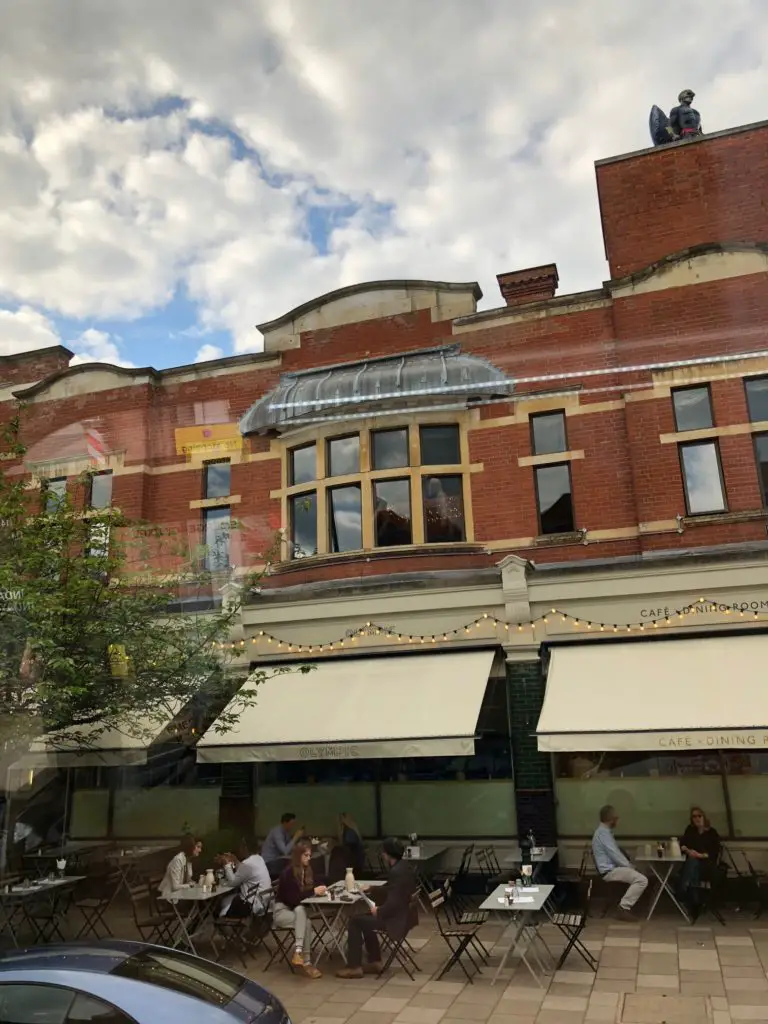 4. Abbey Road crosswalk
It's known as a "zebra crossing" here in the UK. This shot from the bus is to the north with Abbey Road Studios in the distance on the left. Note the tourist annoying motorists with their incessant crossings of the street. We soon did the same.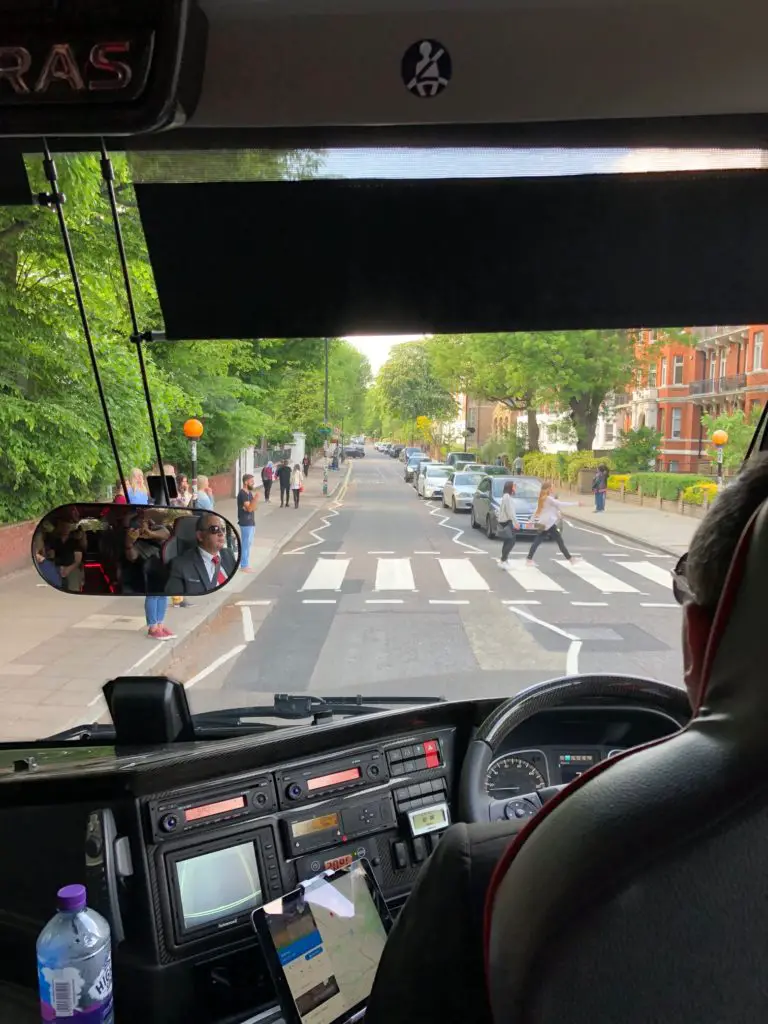 5. Abbey Road Studios, St. John's Wood, London
The most famous recording studio in the world. What else is there to say? A parade of musicians walked past us into the building, all of whom appeared to be carrying classical instruments like violins and French horns. There are no tours of the facilities since it's a working studio.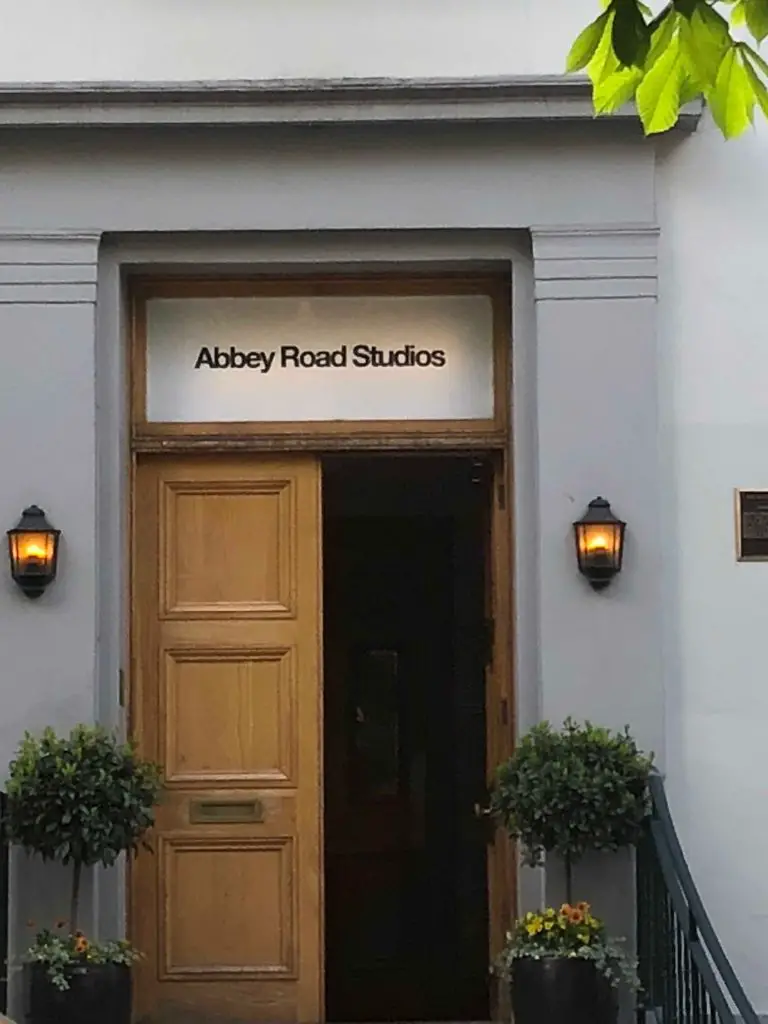 6. Abbey Road fence
Fans are encouraged to sign the wall supporting the fence outside the studios. No Sharpie? No problem. They sell them in the Abbey Road Shop next door.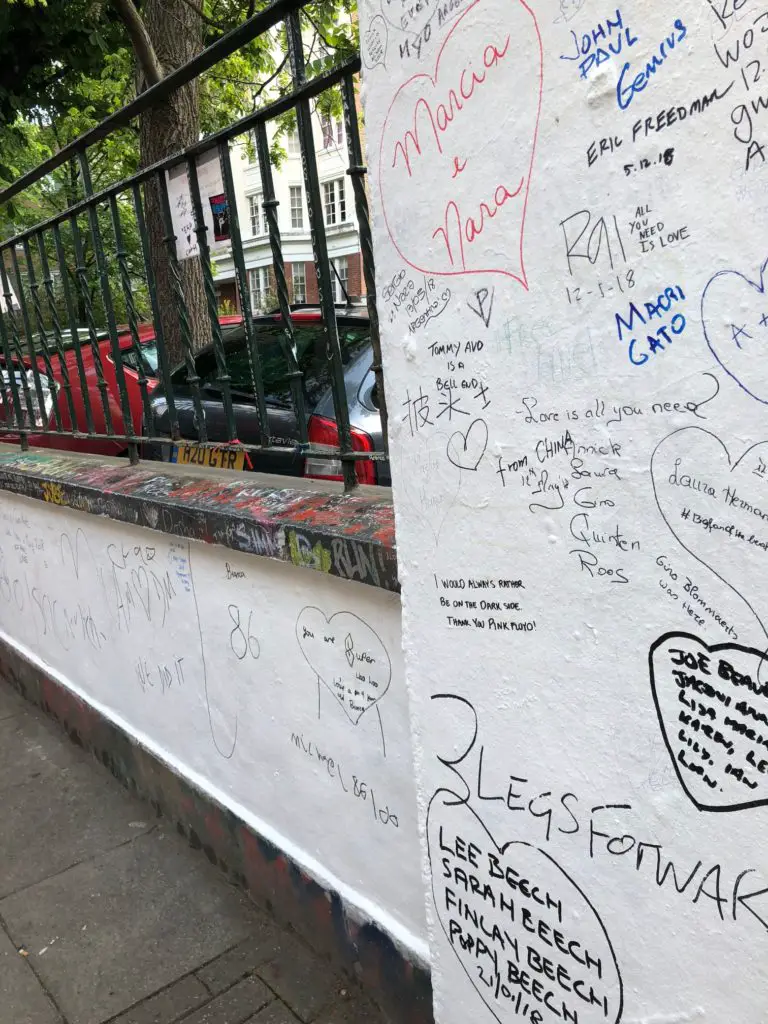 7. Abbey Road lecture
I'd love to go to this thing.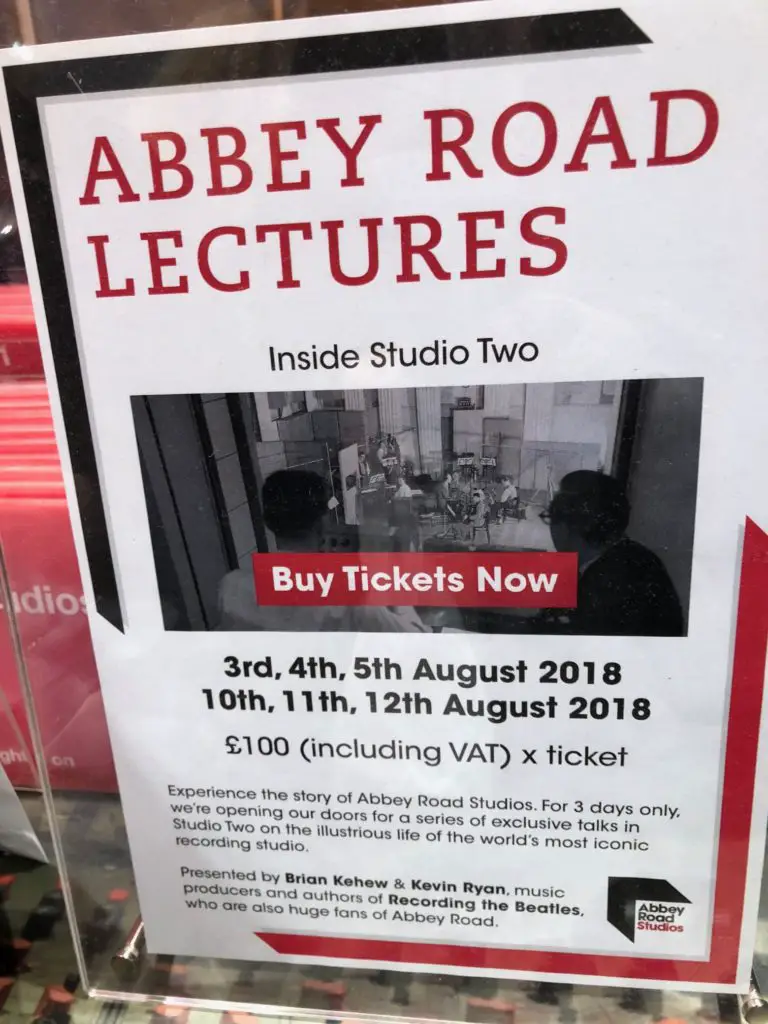 8. Hard Rock Cafe Vault, 150 Old Park Lane, Mayfair, London
This is the first-ever Hard Rock and the place where some of the chain's most valuable artifacts are stored. Some of the best stuff is on display in The Vault. This Jimi Hendrix guitar–one of his rare Flying V's–is worth at least $3.5 million.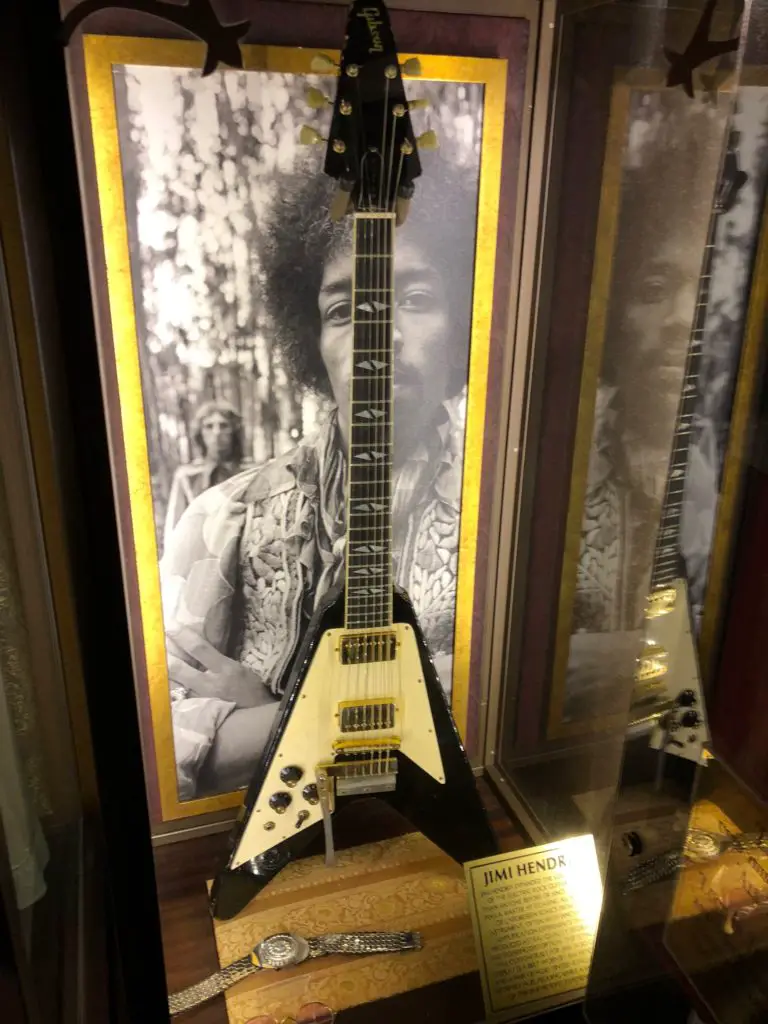 Love the hat on Bo Diddley's guitar.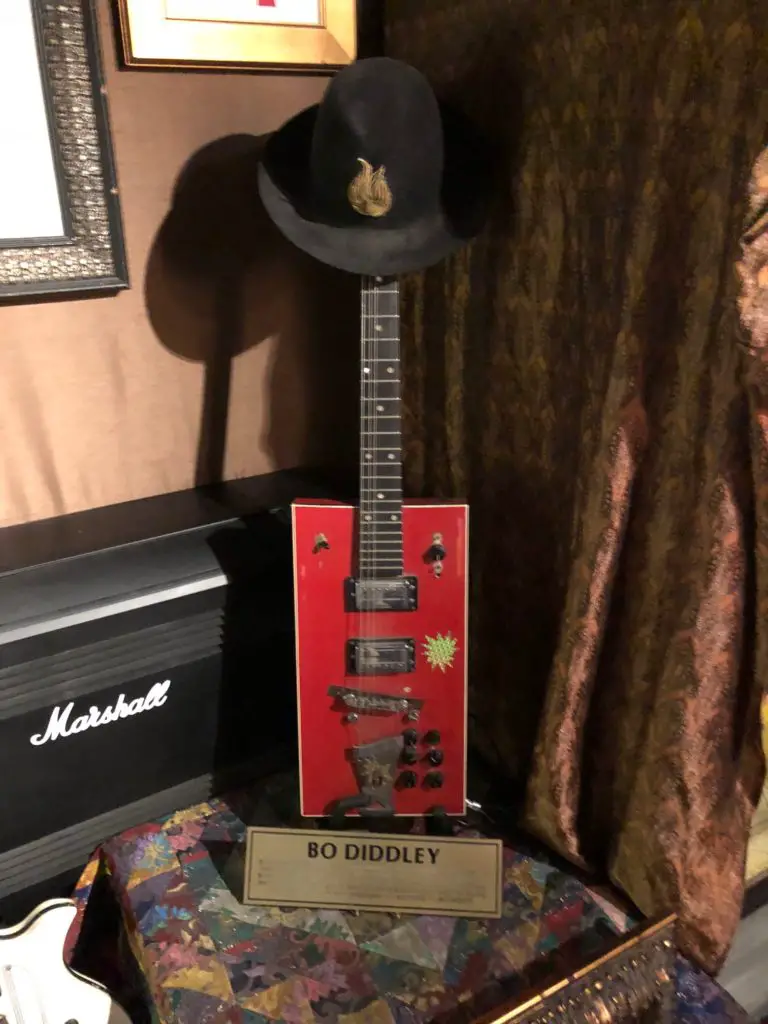 John Lennon's lyrics for "Instant Karma"