Va. Legislator Fighting Ticketmaster's Reselling Restrictions
A lawmaker in Virginia found out the hard way that being a members sometimes has its restrictions.
Del. Dave Albo, a Republican lawmaker and lawyer in Northern Virginia, has introduced a bill, the Ticket Resale Rights Act, that would eliminate restrictions on reselling tickets. He told the Virginia House of Delegates last week about his ultimately failed efforts to resell a pair of $200 tickets he purchased to an Iron Maiden show that conflicted with a family vacation. Jokes about his wife being unfair aside, Albo says he believed the tickets he purchased were his property to do with as he saw fit; he was unaware of language on Ticketmaster's website explaining certain tickets could only be resold through the distributor's reseller marketplace or transferred to another patron if the event sold out.
Another option was giving the tickets to a friend along with a copy of his ID and/or credit card, but "if I gave my credit card to my friend, now it's going to cost me $200 in beer," he joked. "What Ticketmaster is trying to do is solve a legitimate problem; but the other problem is how much innocent behavior you accidentally get" caught in the same restriction.
Albo, by the way, in addition to being a self-proclaimed metal head, plays in a band when he's not in Richmond (the state's capital) and hosts an event with live music every year, called, appropriately enough, Albopalooza. (Full disclosure: During my time as a reporter with the Connection Newspapers in Fairfax County, Virginia, I interviewed Albo many times on issues ranging from school boundaries to a local arts complex; I never attended Albopalooza, somehow.)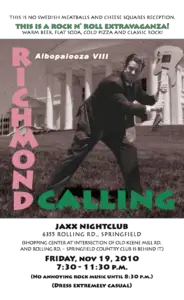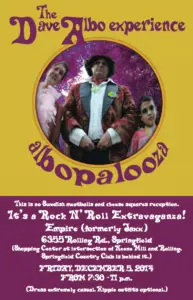 In the ongoing battle against ticket bots, Albo's fight is a different front: no one's questioning the efforts being made to prevent bots from scooping up tickets out of the hands of fans who want to see their favourite artists, but should Ticketmaster, Live Nation or other distributors have the right to tell someone who has purchased a ticket legally and above-board how they can and cannot sell or give away their seats?
There's something else to consider as well. According to the Ticketmaster and Live Nation representatives who testified in opposition to the proposed bill, it's only a small fraction of tickets – "one-tenth of one percent"—of tickets that must be resold or reassigned only through their reseller websites. Further, it is the request of the artist, not the venue or ticket seller, that a certain number of tickets to certain events be prohibited from resale through any means possible as selected by the original purchaser.
There's language that pops up on a screen for tickets in which reselling is restricted to notify the purchaser of such conditions, a Ticketmaster representative said. Had Albo called within three days of his purchase, the sale could've been cancelled; if he'd called in to Ticketmaster and explained his predicament, it's possible they could've worked something out on an individual case-by-case basis.
The representative of Live Nation stressed that artists might decide to limit the number of tickets sold in certain areas of a venue or put restrictions on the sale of seats closest to the stage in order to ensure real fans get those seats. If a venue or distributor disagrees or fails to comply, the artist could refuse to play there.
Matt Rogers, representing both Live Nation and two large stadiums, pointed to a Bruce Springsteen concert last summer in which "the best 1,500 seats in the pit in front of the stage" required any resales to happen through the Live Nation website. All other seats in the 18,000-seat venue could be resold by the purchaser through any desired channel. Taking away the ability of artists and venues to put those protections in place would be eliminating a tool they rely on to combat ticket bots, he said.
Albo had noted that there are similar consumer protection laws in place in New York and Colorado making it illegal to restrict how legally purchased tickets are resold.
Speaking in opposition to the proposed law, John Breyault, vice president of public policy, telecommunications and fraud for the National Consumers League, argued that Ticketmaster and Live Nation need these protections and requirement to fight bots but that requiring a credit card for entry into an event hurts those people who don't have credit or debit cards and therefore are blocked from buying tickets to being with. Albo's proposal is a "pro-consumer, pro-competition bill that makes sure consumers have a choice while maintaining the ability to restrict transfers. It ensures consumers can continue to have a choice to get a ticket they can buy, sell, give away or donate at their discretion."
The bill is slated to go before the entire House of Delegates soon before heading to the state Senate for consideration. The full testimony can be heard here, starting at the 26 minute mark.