What are the most popular music subscriptions by generation?
Everyone has their own thing when it comes to using a streaming music service. WeThrift took a look at how streaming subscriptions differ by generation.
They discovered that 80% of music fans have a music subscription of some sort. And surprisingly, Spotify and Apple Music are NOT the most popular platforms among Gen X and Gen Z. That honour goes to Amazon Music Unlimited. Could that be the result of so many Alexa devices in the marketplace? Probably. Baby boomers, meanwhile, spend the most time with iHeartRadio while millennials head to Spotify.
And get this: Based on the response to this survey, the average monthly spend on subscription services of all sorts is US$242, the most common being Netflix and Amazon Prime Video. But only US$21 of that goes to music platforms.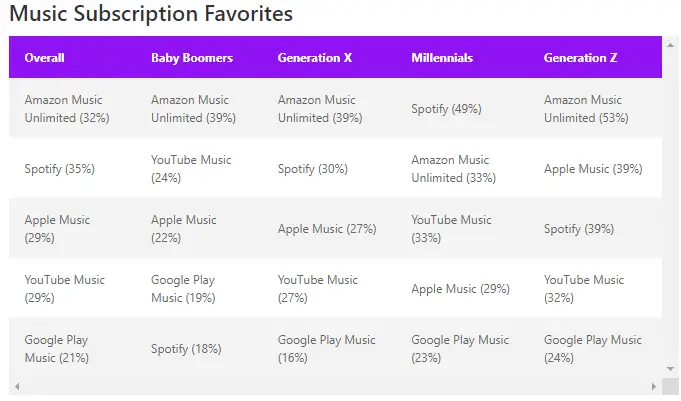 There's plenty more where that came from here.