What Are The Most Timeless Songs Ever?
There's so much cool data that can be culled from analyzing the behaviors and preferences of people who use streaming services. Matt Daniels has done some digging into Spotify and has learned some interesting things.
Until recently, it was impossible to measure the popularity of older music. Billboard charts and album sales only tell us about a song's popularity at the time of its release.
But now we have Spotify, a buffet of all of music, new and old. Tracks with fewer plays are fading into obscurity. And those with more plays are remaining in the cultural ether.
20 years have passed since No Diggity's release. Its popularity on Spotify, relative to every other song from the 90s, is a strong signal for whether it will be remembered by our children's children. So let's examine every song that ever charted, 1990 – 1999, and rank them by number of plays on Spotify, today.
Click on this graphic to get a better look.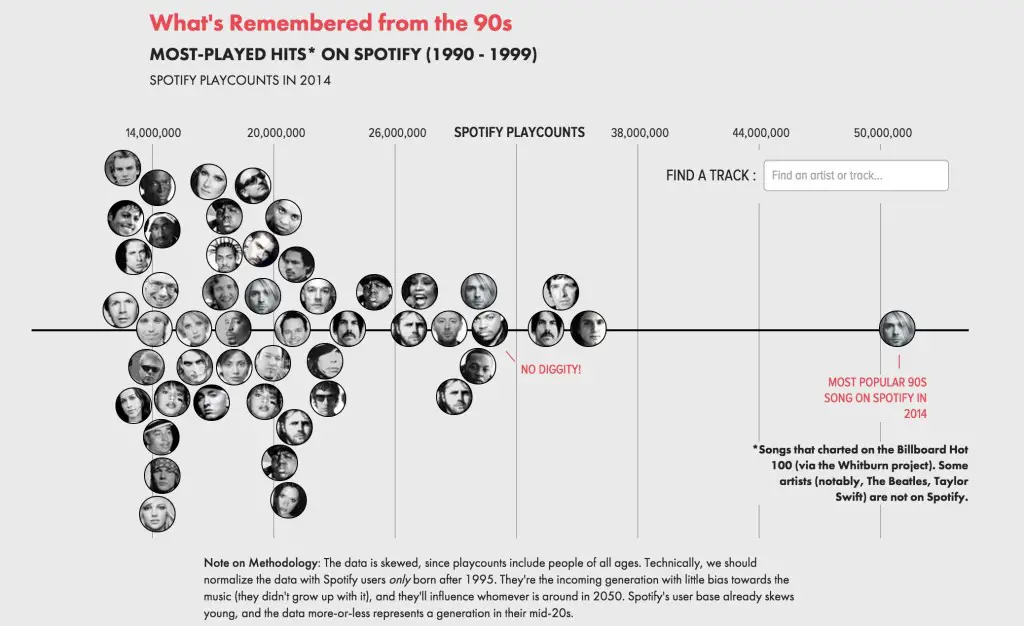 And then there's this. You'll have fun exploring songs and their streaming popularity. Click on the image.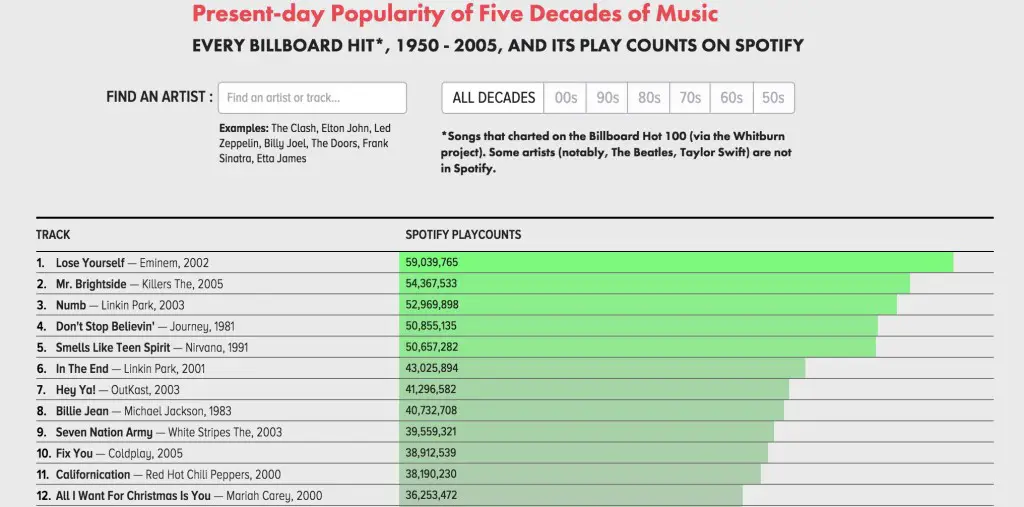 (Via Mashable)