When it was illegal to buy American guitars in Britain
In an era of globalization when it's possible to buy just about any item from any country, it's fascinating to look back on the time when it was illegal to buy an American-made guitar in the UK. No Gibsons, Fenders, Martins, Guilds, Gretches could be sold in Great Britain under the law.
Mind you, this was some time ago–the 1940s and 50s, to be specific. But why?
Post-war Britain was an economic mess and the Conservative government of the early 50s was determined to rebuild the country using resources from within.Money heading out to buy imports had to be greatly curtailed in order to restore balance of trade. The UK already owned billions of pounds to countries like the US for war materiel and had to staunch the outflow of money for exports.
While food and drink were the primary targets, musical instruments were also hit with import issues. So were record players and records, harmonicas, all form of stringed instruments and any wind instruments like trumpets and trombones. Sure, you could smuggle stuff in–and plenty of contraband did make it into the country–but the goal was for people to buy local goods. And if not from the UK, then from Europe, a territory that didn't have the same balance of trade issues.
British musicians had to deal with inferior instruments from cut-rate manufacturers. That was frustrating. How could you play American-style rock'n'roll without the appropriate equipment?
Still, the Brits managed to do their best. The lack of proper instruments was one of the reasons skiffle with its homemade instruments took off.
The ban stayed in place until June 1959. After that, the market was wide open from that summer forward. Interesting how British rock really exploded after then, it's it?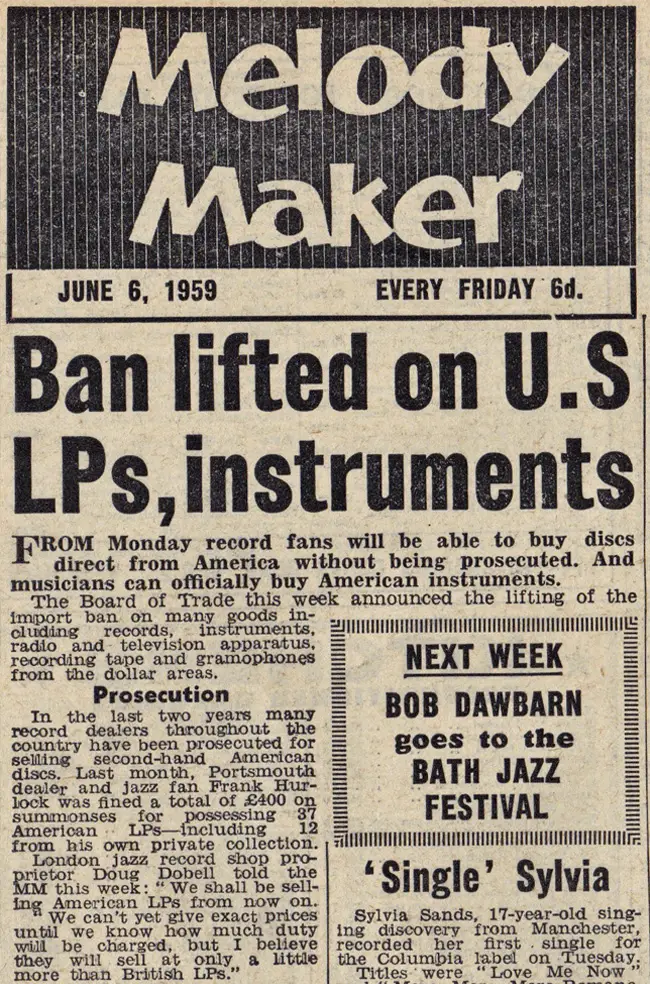 Read more at Reverb.com.