Who Gets My Music When I Die?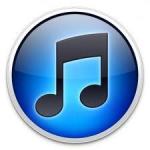 As you might expect, I have a rather large collection of physical music. There are about 7,000 LPs, 12-inchers and 7-inchers in the basement and close to 10,000 CDs here in the office. I own all of them free and clear, so I may do whatever I wish with them.
I have a buddy with a similarly large collection and like me, he has no kids. We've worked it out so that whoever goes first gets the other guy's music collection. The terms of this arrangment are formally spelled out in each of our wills. The clauses even spell out things like transportation and storage. We were very careful.
But an article in yesterday's Toronto Star makes me think we may need to rethink our arrangement. What happens to all my digital music when I join the choir invisible?
I'm not talking about the stuff I ripped from physical sources. I mean the digital tracks that I purchased from iTunes and other sources.
Granted, most of this material is downloaded locally and backed up to multiple hard drives both on and off site. Transferring their physical location–and their ownership–should be a simple as dragging the library into a sufficiently large hard drive. In my case, that's 42,953 songs.
But what about material that's still DRMed? Or songs that are stored in the cloud? Or songs I may have discovered through services like Slacker and Rdio? Even in the case of iTunes, where my account is locked to my email address and my credit card, it gets pretty inelegant very quickly.
Read about the pitfalls and problems of this peculiar sitaution, go here.